elecciones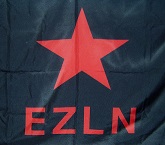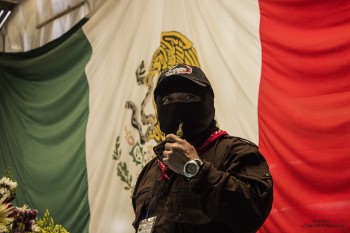 Listen here: (Descarga aquí)
ZAPATISTA ARMY OF NATIONAL LIBERATION
MEXICO.
JANUARY 1, 2017
Sisters and brothers of the National Indigenous Congress:
Compañeras, compañeros and compañeroas of the national and international Sixth:
Peoples of Mexico and the world:
Twenty-three years ago we rose up in arms against oblivion.
Our indignation and desperation compelled us to be willing to die in order to live.
To live the only way that's worth living: with freedom, justice, and democracy.
The Mexican people saw us and spoke to us: they told us that our struggle and our demands are just, but that they are opposed to violence.
As the inhumane conditions of our life and death became known, people agreed that the causes of our uprising were just, but they questioned our way of enacting our dissent.
Today, the conditions of the Mexican people in the countryside and in the city are worse than they were 23 years ago.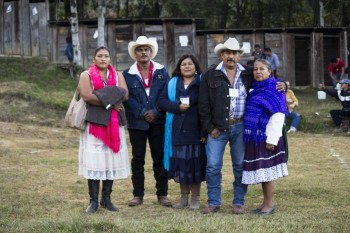 Por Romeo LopCam – SubVersiones
Fotografías por Elis Monroy, María González, Regina López y Dante A. Saucedo

Este 1° de enero el Congreso Nacional Indígena (CNI) anunció los resultados de la consulta que se llevó a cabo entre los pueblos, tribus y comunidades en donde tiene presencia, sobre la posibilidad de formar un Concejo Indígena de Gobierno, cuya voz sea materializada por una mujer indígena que participe como candidata independiente en las elecciones presidenciales de 2018. Luego de dos días de discusión y deliberación, delegados y delegadas reunidos en el Centro Indígena de Capacitación Integral – Universidad de la Tierra (CIDECI-UniTierra) de San Cristóbal de las Casas, Chiapas, decidieron que la propuesta va.
Originalmente planteada en octubre pasado por los representantes del Ejército Zapatista de Liberación Nacional (EZLN), durante la primera etapa del V Congreso Nacional Indígena (V CNI), la iniciativa fue llevada por las y los representantes hasta sus lugares de origen, mediante asambleas informativas y deliberativas en las que la gente pudo conocerla, criticarla y por supuesto, enriquecerla. Así, la organización indígena la hizo suya con el objetivo de reagruparse y pasar a la ofensiva en la lucha por mantener la integridad de sus territorios, su lengua y su cultura.