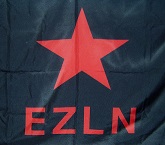 12 April
Prelude: Clocks, the Apocalypse and the Time of the Small
Subcomandante Insurgente Galeano
The Capitalist World is a Walled Plantation
Subcomandante Insurgente Moisés
Kagemusha: April is also Tomorrow
Subcomandante Insurgente Galeano
13 April
Organized Coffee against the Wall
Subcomandante Insurgente Moisés
14 April
Lessons on Geography and Globalized Calendars
Subcomandante Insurgente Galeano
15 April
Closing words for the seminar on critical reflection "The Walls of Capital, the Cracks from the Left"
Subcomandante Insurgente Moisés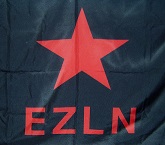 Closing words by Subcomandante Insurgente Moisés
Seminario "Los muros del capital, las grietas de la izquierda
Cideci / Universidad de la Tierra Chiapas
15 de abril de 2017
(Descarga aquí)
Good evening.
Thank you, compañeras and compañeros of Mexico and the world.
Thank you, sisters and brothers of Mexico and the world.
I thank you because you made a great effort to listen to us during these days that we have been here together, you worked hard to get here and to return home, and we know that requires significant effort.
We who presented spoke a great deal, and it falls to you to sift through our words to see which will be useful to you in organizing, working, and struggling in the places where you live.
We do want to insist to you that capitalism is going to turn the world into its plantations.
That means we poor women and men of the world have to organize, struggle, and work.