Travesía por la vida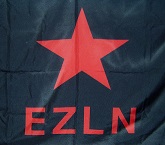 Español
Traducione Italiano
Deutsch Übersetzung
Tradução em portugês
Part Four: Memory of What Is to Come
October 2020.
Let's go back, to 35 Octobers ago.
Old Man Antonio watched the bonfire resist the rain. Beneath his dripping straw hat he lights his hand-rolled cigarette with a burning ember. The fire stays alive, hiding occasionally beneath the logs; the wind helps it, its breath reviving the coals, red with rage.
The camp is called "Watapil"[i] and is located in the Sierra Cruz de Plata which rises between the wet arms of the Jataté and Perlas rivers. It's 1985, and October receives the group with a storm, presaging their future. The tall almond tree (which will become the namesake of that mountain in the insurgent's vernacular) looks down with compassion at the small, minuscule, insignificant group of men and women at its feet, with their gaunt faces, haggard bodies, bright eyes (perhaps from fever, stubbornness, fear, delirium, hunger or lack of sleep), ragged brown and black clothes, and boots distorted by the knotted vines that are intended to hold their soles in place.
Softly and slowly, his words barely audible over the howl of the storm, Old Man Antonio speaks as if he were talking to himself:
"The Ruler will return again to impose on the color of the earth his harsh word, his ego that kills all reason, his bribe disguised as a handout. (Continuar leyendo…)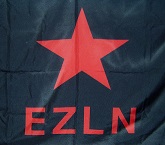 Español
Traducione Italiano
Tradução em portugês
Part Five: The Gaze and the Distance to the Door.
October 2020
Let's suppose it is possible to choose where to direct your own gaze. Suppose that you could free yourself, if only for a moment, from the tyranny of social networks that impose not only what you see and talk about, but also how you see and how you talk. Then, suppose that you lift your gaze higher: from the immediate to the local to the regional to the national to the global. Can you see that far? Yes, it's chaos, confusion and disorder out there. Then let's suppose you are a human being, not a digital application that quickly scans, classifies, orders, judges and sanctions, and as such, you choose where to look… and how to look. It could be (this is just a hypothetical) that looking and judging aren't the same thing, such that you don't just choose where to direct your gaze, you also decide what your inquiry is, shifting the question from "Is this good or bad?" to "What is this?" Of course, the former implies a juicy debate (are there still debates?), which in turn leads to "This is good—or bad—because I say so." Or perhaps to a discussion about what good and evil are, and from there to arguments and citations with footnotes. Yes, you're right, that's better than resorting to "likes" and "thumbs up", but what I'm proposing is to change the starting point: choose where to direct your gaze.