Medio Oriente
In recent times, the Turkish state has increased the threats of war against the Democratic Federation of Northeastern Syria, Kurdish territory where autonomy has been built in recent years, with a secular government where women's liberation has played a central role. Beofre the threat, an International Campaign to Defend the Revolution in Rojava and its Achievements has been launched.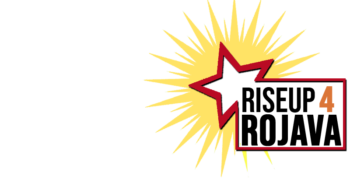 The campaign, which uses the hashtag #riseup4rojava, identifies the companies that suuport Turkish fascism with a wiki and an OpenStreetMap that are continuously updated, as inputs for boicot and protest actions around the world.
At this moment, the call includes two actions:
International Days of Action (6 and 7 September 2019) to distub and block the places of military, diplomatic and economic collaboration with the Turkish state.
Call for Day X: Worldwide mobilization against a Turkish invasion in Northern Syria.
To join the campaign, visit the website: www.riseup4rojava.org
The following is the text of the calls for action:
While the population of Rojava continues their struggle for self-determination, women's liberation and radical democracy, defending itself against the attacks of jihadist gangs and the fascist Turkish state, the representatives of hypocritical governments shake hands with the Turkish oppressors.
While liquidation plans against the revolution in Kurdistan and Syria are made in Ankara, the European, Russian and USA weapon industries become richer day by day as a direct result of the wars in the Middle East. They make profits which cost millions of lives.
While hundreds of thousands of people have been displaced from Afrin by jihadist gangs supported, equipped and monitored by the Turkish army, these jihadists and their families are settling and exploiting the resources of the people. They are selling the symbol of Afrin itself, olive oil from olive trees that have been cultivated there for hundreds of years, through Turkey to Spain and other European countries. This is what the Turkish state means when it claims to be securing its border: ethnic cleansing and jihadist gangs attacking the local people.