encuentros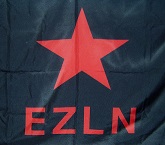 Zapatista Army for National Liberation
Mexico.
April 21, 2015
To the compas of the Sixth:
To the presumed attendees of the Seminar "Critical Thought Versus the Capitalist Hydra":
We want to let you know that:
As of April 21, 2015, the number of people who have registered for the seminar "Critical Thought Versus the Capitalist Hydra" is approximately 1,074 men, women, others,i children, and elderly from Mexico and the world. Of this number:
558 people are adherents of the Sixth.
430 people are not adherents of the Sixth
82 people say they are from the free, autonomous, independent, alternative, or whatever-you-call-it media.
4 people are from the paid media (only one person from the paid media has been rejected, it was one of the three who were sponsored by the Chiapas state government to sully the name of the Zapatista compa professor Galeano and present his murderers as victims.)
Now then, we don't know if among those 1,074 who have registered so far there might be a portion who have gotten confused and think that they have registered for Señorita Anahí's weddingii (apparently she's marrying somebody from Chiapas, I'm not sure, but pay me no mind because here the world of politics and entertainment are easily confused… ah! There too? Didn't I tell you?)
Anyway, I'm sharing the number of attendees because it's many more than we had expected would attend the seminar/seedbed. Of course now that's CIDECI's problem, so… good luck!
What? Can people can still register? I think so, I'm not sure. When questioned by Los Tercios Compas, doctor Raymundo responded "no problem at all, in any case the number of people who will actually pay attention are far fewer." Okay, okay, okay, he didn't say that, but given the context he could have. What's more, not even the doc knows how many people are going to come to CIDECI.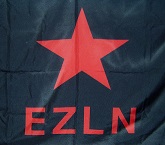 Why so serious?
(01001101 01110101 01100011 01101000 01100001 01110011 00100000 01000111 01110010 01100001 01100011 01101001 01100001 01110011 00100000 01000011 01101111 01101101 01110000 01100001 01110011 (note: translate binary code)
April 2015.
We didn't know anything about this kind of thing. We learned. They explained it to us. We understood even less. But later on, "we grasped the concept holistically," as they say. That is, not at all. But they were saying something about how we had been victims of a "high level" cyber attack. We of course put on our "no problem" face, the one that says "the proper measures will be taken" and "we will pursue this case to its logical conclusion." But really, we were asking ourselves if it happened because of all the times we ourselves go to the page in order to increase the number of visitors. "Some over-enthusiastic clicker" we thought. But that part is confidential, so we'd appreciate it if you didn't make it public.
Later on they told us that calculations show that in the United States alone, the average annual cost of cyberattacks was 12.7 million dollars in 2014. We didn't understand, I mean about the quantity. When they explained it to us, we panicked and ran to see if our pozol reserves had diminished. Nope. "Stable levels," the guard said (this means there is enough for the homages and the seminar). At that point, all was still well. The problem was that in order to celebrate the fact that the cyberattack had not penetrated the solid vaults where we store the "gold of the LXIX century," we had a party and a dance with the community DJs' electronic music. The result? The strategic reserves were substantially reduced and now we have to replace them.