Immigration
Special documentary, about the Chicano musical movement inspired on Zapatismo.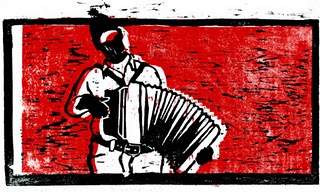 Alejandro Reyes – Radio Zapatista
English: (Descarga aquí)
Spanish: (Descarga aquí)
(Also listen to the musical collection Rola la Lucha Zapatista, with over 70 works by musicians from Mexico and the world, as part of the campaign Thousands of Rages, one Heart, in honor of the Zapatista struggle, as well as our musical collection Las voces rebeldes del Otro Lado, Zapatista music made in the USA.)

Desde abajo y a la izquierda, en esta transmisión, les compartimos algunas reflexiones sobre:
– Antifascismo, recordando a Renato Biagetti y a los Migrantes Asesinados en Italia.
– 22 de septiembre adhesión de la PIRATA a la jornada en solidaridad con los pueblos zapatistas.
– 15 de octubre Global Revolution: Roma Arde, algunas reflexiones.
– Noviembre en Alemania: acciones en contra de Castor el tren con desechos tóxicos nucleares.
(Descarga aquí)