CNI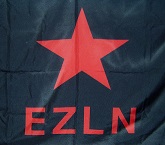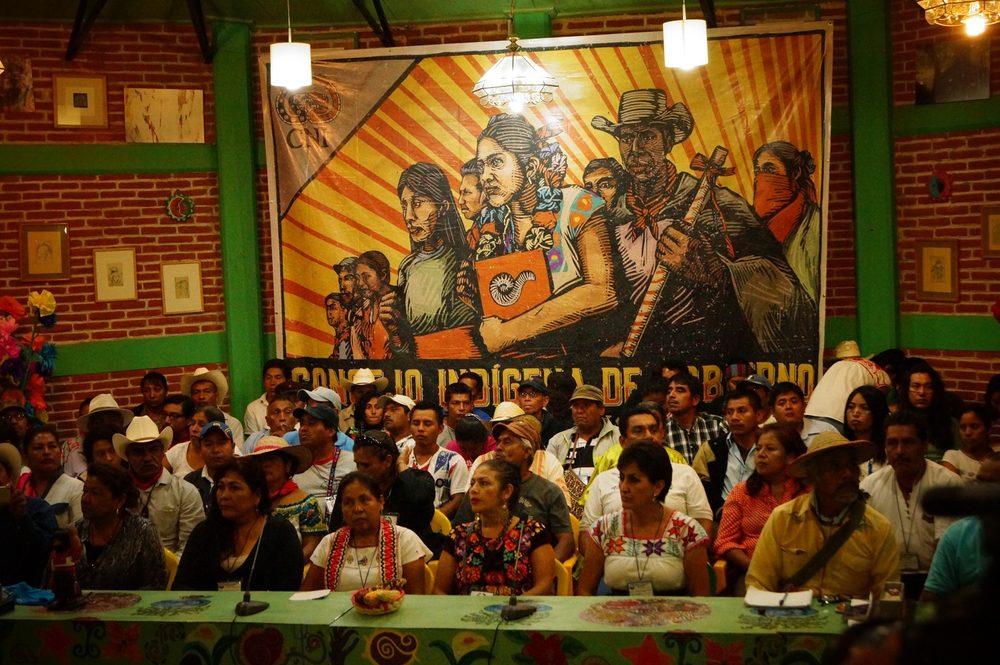 The Time Has Come
Listen (in Spanish) to the Declaration, read during the Assembly to Constitute the Indigenous Governing Council, Cideci/Universidad de la Tierra Chiapas, 28 May 2017:
(Descarga aquí)
---
To To the People of Mexico,
To the Peoples of the World,
To the Media,
To the National and International Sixth,
We send our urgent word to the world from the Constitutive Assembly for the Indigenous Governing Council, where we met as peoples, communities, nations, and tribes of the National Indigenous Congress: Apache, Amuzgo, Chatino, Chichimeca, Chinanteco, Chol, Chontal of Oaxaca, Chontal of Tabasco, Coca, Cuicateco, Mestizo, Hñähñü, Ñathö, Ñuhhü, Ikoots, Kumiai, Lakota, Mam, Matlazinca, Maya, Mayo, Mazahua, Mazateco, Me`phaa, Mixe, Mixe-Popoluca, Mixteco, Mochó, Nahua or Mexicano, Nayeri, Popoluca, Purépecha, Q´anjob´al, Rarámuri, Tének, Tepehua, Tlahuica, Tohono Odham, Tojolabal, Totonaco, Triqui, Tseltal, Tsotsil, Wixárika, Xi´iuy, Yaqui, Binniza, Zoque, Akimel O´otham, and Comkaac.
THE WAR THAT WE LIVE AND CONFRONT
We find ourselves in a very serious moment of violence, fear, mourning, and rage due to the intensification of the capitalist war against everyone, everywhere throughout the national territory. We see the murder of women for being women, of children for being children, of whole peoples for being peoples.
The political class has dedicated itself to turning the State into a corporation that sells off the land of the originary peoples, campesinos, and city dwellers, that sells people as if they were just another commodity to kill and bury like raw material for the drug cartels, that sells people to capitalist businesses that exploit them until they are sick or dead, or that sells them off in parts to the illegal organ market.
Then there is the pain of the families of the disappeared and their decision to find their loved ones despite the fact that the government is determined for them not to, because there they will also find the rot that rules this country.

Pueblos, organizaciones y comunidades integrantes del CNI del estado de Chiapas: Ejido Tila, San Sebastián Bachajón adherentes a la Sexta Declaración de la Selva Lacandona, Las Abejas de Acteal, Semilla Digna, San Felipe Ecatepec C.N.P.I., 5 de Marzo, PUDEE, Frente Cívico Tonalteco y Concejo Autónomo regional de la Costa, Xinich y San Pedro Ocosingo, convocamos a integrantes del CNI Chiapas, registrados como "Delegados participantes" (con acta de acuerdo presentada en la segunda etapa del 5° Congreso Nacional Indígena llevada a cabo en diciembre pasado), a una reunión en las instalaciones del CIDECI-UniTierra en San Cristóbal de las Casas, el sábado 13 de mayo del año en curso, para analizar la convocatoria de la conformación del Concejo Indígena de Gobierno del CNI con la presencia de la Coordinación Provisional, con los siguientes puntos del ORDEN DEL DÍA:
9.00 am    Registro.
10:00am   Bienvenida y presentación.
Análisis de la convocatoria a la conformación del consejo indígena de gobierno del CNI
2:00 pm   Comida.
4:00 pm   Mesas de trabajo por regiones.
5:00 pm  Presentaciones de acuerdos.
7:30 pm  Clausura.
8:00 pm  Cena.
¡¡¡Por la reconstitución integral de nuestros pueblos!!!
¡¡¡Nunca más un México sin nosotros!!!
¡¡¡Viva el Congreso Nacional Indígena!!!