Audio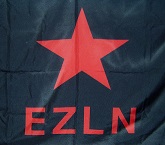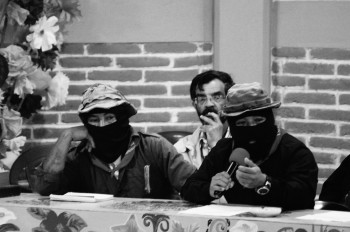 Listen here: (Descarga aquí)
The Word of Subcomandante Insurgente Moisés
May 8, 2015
Good afternoon compañeros, compañeras, brothers and sisters.
Perhaps by continuing our explanation of how resistance and rebellion are weapons for us you will better understand some of the things that our compañeros and compañeras here at the table have talked about.
Through our resistance and rebellion, we have come to understand that by putting resistance and rebellion into practice we confirm that we will not allow in our struggle what happened in 1910, when so many of our fellow Mexicans died. Who took advantage of that situation?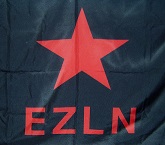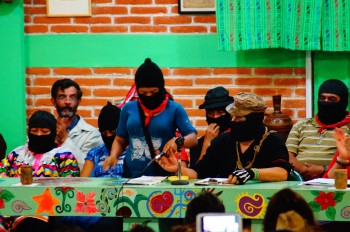 Listen here: (Descarga aquí)
Words by Compañera Selena, Listener,i
Good evening compañeros and compañeras of the Sixth.
Good evening brothers and sisters.
Good evening to everyone in general.
The topic that I will be explaining to you, actually I will read it to you, is the same topic the other compañera presented on, but with more information about the youth, both Zapatistas and non-Zapatistas.
We as Zapatista youth are facing a low intensity war that the bad government and the bad capitalists wage against us. They put ideas into our heads about modern life, like cellphones, clothes, and shoes; they put these bad ideas into our heads through TV, through soap operas, soccer games, and commercials, so that we as youth will be distracted and not think about how to organize our struggle.