El 23 de agosto de 2019, se realizará la Audiencia Inicial de Formulación de Imputación y Vinculación a proceso en contra de los policías Orday Rodríguez Vilchis y Edgar Zavala Gutierrez y los que resulten responsables, por el delito de Tortura, cometido en agravio del Sr. Francisco de Jesús Espinosa Hidalgo. (Francisco) El acto tendrá lugar en la sala B del Juzgado de Control y Tribunal de Enjuiciamiento Región Uno, para la atención de delitos no graves, con sede en Chiapa de Corzo, Chiapas, México.
Los policías perpetradores de la Tortura a Francisco, que exhortamos sean vinculados a proceso, se encuentran adscritos a la Comandancia Regional Zona Centro, de la Dirección General de la Policía Especializada, dependiente de la entonces Procuraduría General de Justicia de Chiapas. Sus nombres constan en el expediente penal 50/2015 como los agentes aprehensores que presentaron a Francisco ante el Ministerio Público, de la Fiscalía de Distrito Centro, en Chiapas de Corzo. (Fiscalía)
La mañana del 29 de mayo de 2015, Francisco salió de su casa en el barrio La Alberca, municipio de Venustiano Carranza, a trabajar su milpa. A unos metros de su vivienda, personas vestidas de civil que él identificó como policías, lo privaron de su libertad y desaparecieron. De acuerdo a su testimonio, durante la detención y traslado fue torturado física y psicológicamente: «Pensé que me iban a matar porque me golpeaban mucho en la cabeza». Posteriormente lo llevaron a la Fiscalía en Chiapa de Corzo donde se intensificó la Tortura: golpes en diversas partes del cuerpo, especialmente en la cabeza, el cuello y las costillas, además de recibir descargas eléctricas. En este lugar el Ministerio Público ignoró las señales de Tortura.
Francisco permaneció durante tres años, cuatro meses, en el Centro Estatal para la Reinserción Social para Sentenciados Núm. 14 «El Amate», en Cintalapa de Figueroa. Según el auto de formal prisión del Juez Primero del Ramo Penal de Delitos Graves del Distrito Judicial de Tuxtla Gutierrez, con sede en Cintalapa de Figueroa, Chiapas, fue acusado de robo con violencia agravada y daños, por Domingo Sebastián de la Torre Gómez, ex comisariado ejidal, por hechos ocurridos el 21 de abril de 2015. (1)
Las secuelas de la Tortura se intensificaron por las condiciones carcelarias, que a su vez agravaron el estado de salud de Francisco. Peritos independientes que aplicaron el Protocolo de Estambul, el 13 de noviembre de 2015, corroboraron los daños físicos y psicológicos, los cuales persisten a la fecha y le obstaculizan trabajar la tierra y desarrollar su ser como campesino. Entre las consecuencias de la Tortura se encuentran también los impactos al proyecto de vida familiar y las rupturas comunitarias en Francisco como integrante del Pueblo Maya Tsotsil. Además, él refiere que su encierro le afectó espiritualmente en la relación con su territorio.
El 21 de septiembre de 2018, Francisco de Jesús Espinosa Hidalgo logró su libertad por reconocimiento de inocencia, con el apoyo de una amplia red nacional e internacional de organizaciones defensoras de derechos humanos. Más de 5 mil cartas que se enviaron desde Francia, presionaron a la Fiscalía Contra la Tortura para avanzar la investigación que hoy posibilita el vincular a proceso a policías perpetradores. (2)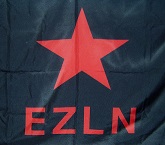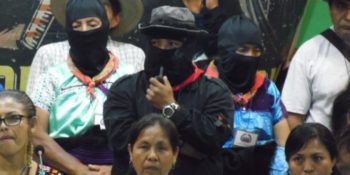 Communique from the Indigenous Revolutionary Clandestine Committee—General Command of the Zapatista Army for National Liberation
Mexico
August 17, 2019
To the People of Mexico:
To the Peoples of the World:
To the National Indigenous Congress—Indigenous Governing Council:
To the National and International Sixth:
To the Networks of Support and Resistance and Rebellion:
Hermanos, Hermanas, Hermanoas:
Compañeras, Compañeros, Compañeroas:
We bring you our word. The same word as yesterday, today, and tomorrow. It is the word of resistance and rebellion.
In October of 2016, almost three years ago, during the 20th anniversary of the National Indigenous Congress [CNI], the sister organizations of the National Indigenous Congress and the EZLN made a commitment to go on the offensive in our defense of our Territory and Mother Earth. Persecuted by the bad government, by caciques, by foreign corporations, by criminals, and by the law, and as we accumulated insults, derision, and dead, we the originary peoples (the guardians of the earth), decided to go on the offensive and circulate the words and actions of resistance and rebellion.
With the founding of the Indigenous Governing Council [CIG] and the selection of its spokesperson, Marichuy, the National Indigenous Congress gave itself the job of taking words of warning and organization to the brothers and sisters of the city and countryside. Meanwhile, the EZLN also went on the offensive in its struggle with its words, ideas, and organization.
The time has come to hold ourselves accountable to the CNI-CIG and its spokesperson so that their peoples can decide if we have lived up to what we promised. But it is not only the CNI-CIG that we are accountable to; we also have a pending debt with the organizations, groups, collectives, and individuals (especially those in the Sixth and the Networks [of Rebellion and Resistance], but not only them) that throughout Mexico and the world concern themselves with our Zapatista peoples. These are people who, whatever their calendars, geographies, and habits may be, disregard the walls, borders, and sieges that are erected to divide us so that their hearts can continue to beat close to our own.