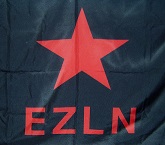 ZAPATISTA ARMY FOR NATIONAL LIBERATION.
MEXICO.
PROGRAM AND OTHER INFORMATION ABOUT THE HOMAGE AND THE SEMINAR.
April 29, 2015
Compas:
Here is the latest information about the May 2, 2015 celebration in Homage to compañeros Luis Villoro Toranzo and Zapatista Teacher Galeano, and the seminar that will be held from May 3-9, 2015.
First.- A group of graphic artists will also participate in the Seminar: "Critical Thought Versus the Capitalist Hydra," with an exposition called "Signs and Signals" of their own works of art made especially for this exposition. The following people will participate:
Antonio Gritón
Antonio Ramírez
Beatriz Canfield
Carolina Kerlow
César Martínez
Cisco Jiménez
Demián Flores
Domi
Eduardo Abaroa
Efraín Herrera
Emiliano Ortega Rousset
Felipe Eherenberg
Gabriel Macotela
Gabriela Gutiérrez Ovalle
Gustavo Monroy
Héctor Quiñones
Jacobo Ramírez
Johannes Lara
Joselyn Nieto
Julián Madero
Marisa Cornejo
Mauricio Gómez Morín
Néstor Quiñones
Oscar Ratto
Vicente Rojo
Vicente Rojo Cama
The opening of the exposition will take place Monday morning, May 4, 2015, in CIDECI.
SECOND. Here is the program of activities and participants for the seminar. There may be some changes (note: all hours listed are "national time").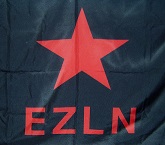 Zapatista Army for National Liberation
Mexico.
April 21, 2015
To the compas of the Sixth:
To the presumed attendees of the Seminar "Critical Thought Versus the Capitalist Hydra":
We want to let you know that:
As of April 21, 2015, the number of people who have registered for the seminar "Critical Thought Versus the Capitalist Hydra" is approximately 1,074 men, women, others,i children, and elderly from Mexico and the world. Of this number:
558 people are adherents of the Sixth.
430 people are not adherents of the Sixth
82 people say they are from the free, autonomous, independent, alternative, or whatever-you-call-it media.
4 people are from the paid media (only one person from the paid media has been rejected, it was one of the three who were sponsored by the Chiapas state government to sully the name of the Zapatista compa professor Galeano and present his murderers as victims.)
Now then, we don't know if among those 1,074 who have registered so far there might be a portion who have gotten confused and think that they have registered for Señorita Anahí's weddingii (apparently she's marrying somebody from Chiapas, I'm not sure, but pay me no mind because here the world of politics and entertainment are easily confused… ah! There too? Didn't I tell you?)
Anyway, I'm sharing the number of attendees because it's many more than we had expected would attend the seminar/seedbed. Of course now that's CIDECI's problem, so… good luck!
What? Can people can still register? I think so, I'm not sure. When questioned by Los Tercios Compas, doctor Raymundo responded "no problem at all, in any case the number of people who will actually pay attention are far fewer." Okay, okay, okay, he didn't say that, but given the context he could have. What's more, not even the doc knows how many people are going to come to CIDECI.