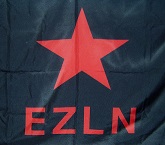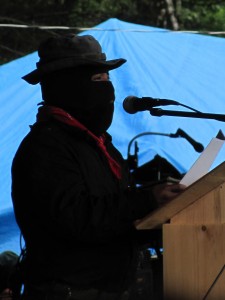 Listen here:
(Descarga aquí)
Zapatista compañeras and compañeros from the bases of support of the Zapatista Army for National Liberation.
Compañeras, compañeroas, and compañeros from the National and International Sixth.
Sisters and brothers from Mexico and the world.
We greet the family of compañero Luis Villoro.
Welcome to the rebel lands that struggle and resist in Zapatista territory.
It is an honor to have you with us, the Zapatista bases of support from the five zones.
Greetings to the family of Zapatista teacher, compañero Galeano.
Receive our embrace, compañeros and compañeras of the family of compañero Galeano, and of the family of compañero Luis Villoro.
We should honor, and know how honor, those who deserve it for the mission fulfilled by the compañeros Galeano and Luis Villoro.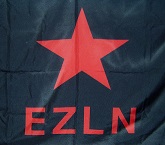 ZAPATISTA ARMY FOR NATIONAL LIBERATION.
MEXICO.
PROGRAM AND OTHER INFORMATION ABOUT THE HOMAGE AND THE SEMINAR.
April 29, 2015
Compas:
Here is the latest information about the May 2, 2015 celebration in Homage to compañeros Luis Villoro Toranzo and Zapatista Teacher Galeano, and the seminar that will be held from May 3-9, 2015.
First.- A group of graphic artists will also participate in the Seminar: "Critical Thought Versus the Capitalist Hydra," with an exposition called "Signs and Signals" of their own works of art made especially for this exposition. The following people will participate:
Antonio Gritón
Antonio Ramírez
Beatriz Canfield
Carolina Kerlow
César Martínez
Cisco Jiménez
Demián Flores
Domi
Eduardo Abaroa
Efraín Herrera
Emiliano Ortega Rousset
Felipe Eherenberg
Gabriel Macotela
Gabriela Gutiérrez Ovalle
Gustavo Monroy
Héctor Quiñones
Jacobo Ramírez
Johannes Lara
Joselyn Nieto
Julián Madero
Marisa Cornejo
Mauricio Gómez Morín
Néstor Quiñones
Oscar Ratto
Vicente Rojo
Vicente Rojo Cama
The opening of the exposition will take place Monday morning, May 4, 2015, in CIDECI.
SECOND. Here is the program of activities and participants for the seminar. There may be some changes (note: all hours listed are "national time").