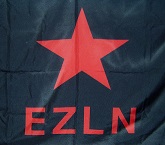 To the peoples of Mexico and of the world:
To the national and international Sixth:
To the CIG support networks:
To the press:
Capitalism is a world economic system which has, since its birth, operated against human life and our mother earth. Its logic of accumulation and profit can only be reproduced through the ever-increasing exploitation of human labor and permanent dispossession of the land and territory of all of the peoples of the world, especially originary peoples.
In its current neoliberal phase, capitalism takes on ever more monstrous forms, declaring open war against humanity and the earth, our mother. Its current economic model is based on the global reach and dominance of financial capital over peoples, nations, and entire continents. Sustained by massive military and extractivist industries, this system's insatiable logic of capitalist accumulation and consumption is fueled through real or fictitious wars, the proliferation of organized crime, as well as foreign invasions and coup d'états, putting the very conditions for human existence on the planet at risk.
Furthermore, the current system has intensified the patriarchal organization it inherited from previous systems and civilizations, becoming a violent enemy not only of humanity in general but of women and our mother earth in particular. That is, the exploitation of and deep structural violence against women are characteristic of capitalism, although they were born before it. Private property, the basis of the capitalist system, can't be understood or explained except as part of a patriarchal system of domination over women and the earth.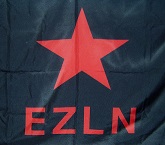 A los pueblos del mundo
A las Redes de Resistencia y Rebeldía
A la Sexta Nacional e Internacional
A los medios de comunicación
Los que somos pueblos, naciones, tribus y barrios del Congreso Nacional Indígena – Concejo Indígena de Gobierno y el Ejército Zapatista de Liberación Nacional, condenamos los siguientes hechos que a continuación presentamos.
Denunciamos el ataque a las comunidades originarias del pueblo nahua de San Mateo Cuanalá, San Lucas Nextetelco, San Gabriel Ometoxtla, Santa María Zacatepec y la colonia José Ángeles, del municipio de Juan C. Bonilla, cuando el pasado 30 de octubre fueron reprimidas con golpes y balas de goma, incluso en contra de niños, mujeres y personas de la tercera edad, por la policía federal, la policía estatal de Puebla y la Guardia Nacional.
El despliegue de las fuerzas represivas en contra de los compañeros, es para concretar el envenenamiento del río Metlapanapa como parte del llamado Proyecto Integral para la Construcción del Sistema de Alcantarillado Sanitario de la Zona Industrial de Huejotzingo, Puebla, conocido como "Ciudad Textil", mismo que forma parte del megaproyecto de infraestructura urbano-industrial conocido como Proyecto Integral Morelos, el cual ya cobró la vida del compañero Samir Flores.
Condenamos el cobarde ataque que sufrió la comunidad wixárika y tepehuana de San Lorenzo de Azqueltán, en el municipio de Villa Guerrero, Jalisco, el pasado 3 de noviembre a manos de los caciques Fabio Ernesto Flores Sánchez (alias La Polla), Javier Guadalupe Flores Sánchez y Mario Flores, quienes a bordo de tres camionetas y acompañados de gente armada emboscaron a los comuneros y autoridades; actuando con completa impunidad, golpearon hasta dejar gravemente heridos a los compañeros Ricardo de la Cruz González, Noé Aguilar Rojas y Rafael Reyes Márquez, quienes se encuentran recibiendo atención médica.
Estos intentos de homicidio, que permanecen descaradamente impunes, son orquestados para detener la digna e histórica lucha por la tierra, misma que ambicionan quienes se sienten, por ser dueños del dinero, dueños de la región y que han contado siempre con la plena complicidad de instancias de gobierno que buscan hacer negocios millonarios con la tierra comunal, pretendiendo borrar de la historia al pueblo tepecano.
Exigimos la presentación con vida de los compañeros Carmelo Marcelino Chino y Jaime Raquel Cecilio del Frente Nacional por la Liberación de los Pueblos en el estado de Guerrero, quienes se encuentran desaparecidos desde el pasado 22 de octubre, luego de que salieran con dirección a la localidad de Huamuchapa, procedentes de Acapulco. Este acto criminal se suma a la criminalización, persecución, asesinato y desaparición de quienes en el estado de Guerrero y en todo México luchan por el respeto a los territorios indígenas en contra de la devastación capitalista.
Asímismo, denunciamos la detención y desaparición por varias horas del compañero Fredy García del Comité de Defensa de Derechos Indígenas (CODEDI), a manos de agentes policiacos de Oaxaca, luego de que asistiera a una presunta reunión de trabajo con funcionarios de gobierno, acusándolo de cargos absurdos para criminalizar la digna lucha de CODEDI y del compañero Fredy García en contra del despojo y la represión capitalistas. ¡¡Exigimos la libertad inmediata e incondicional de nuestro compañero Fredy García!!
Los capitalistas, sus cárteles y sus gobiernos, imponen la muerte con grupos armados para despojar a los pueblos indígenas, sean del mal gobierno, grupos de choque o delincuentes. Para nosotros los pueblos es la violencia, el terror y la indignación; para ellos la impunidad y la garantía de que sus crímenes se traducirán en ganancias a costa de pueblos enteros.
Atentamente
Noviembre de 2019
Por la Reconstitución Integral de Nuestros Pueblos
Nunca Más Un México Sin Nosotros
Congreso Nacional Indígena
Concejo Indígena de Gobierno
Ejército Zapatista de Liberación Nacional