Video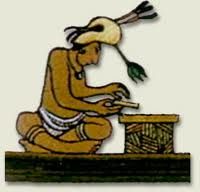 Los pueblos indígenas somos el termómetro del mundo, el día que dejemos de respirar, será el último suspiro de la humanidad. Las mujeres indígenas hacemos la labor de sanar nuestras heridas profundas para curar el territorio y así poder reforestar nuestros corazones.
5 de Septiembre: Encuentro Global de Mujeres Indígenas
Este video se hizo con material reciclado para generar la menor cantidad de emisiones de carbono. Con material de: Google Earth, Midia Ninja, The Rules, WWF, Demarcação Já!
#CuraDaTerra EP 02 – Célia Xakriabá
Mídia Índia + #HackeoCultural

September 5th, 2020
Global Gathering of Indigenous Women
In times of a global disease, the indigenous women who defend life and the territory are the cure of the earth. The world that puts money above life is coming to an end and the voices of many worlds are the hope of the future.