Radio Zapatista
In Celebration of the 25th Anniversary of the
Fray Bartolomé de Las Casas Human Rights Center
(Frayba)
17-19 March 2014
Cideci-Unitierra
Calle camino viejo a San Juan Chamula s/n, Colonia Nueva Maravilla
San Cristóbal de Las Casas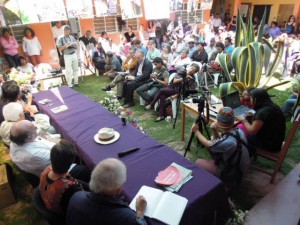 Día lunes 17 de marzo:
Panel 1.- Derechos de los pueblos indígenas, tierra y territorio.
Panel 2.- Memoria, Justicia y Verdad.
Día martes 18 de marzo:
Panel 3: Militarización y conflicto armado
Día miércoles 19 de marzo – Conferencia de Prensa, 25 Aniversario del Frayba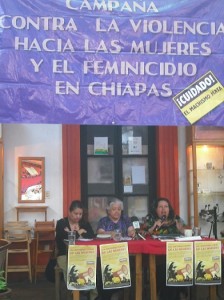 On March 7, in the context of the International Women's Day, an encounter was organized at Cideci/UniTierra Chiapas to condemn the Mexican State's irresponsiveness toward gender violence and feminicide in Chiapas.
On March 8, a march took place from the administrative center to the Plaza of the Resistance, in San Cristóbal de Las Casas.
At the same time, a press confrence took place at the TierrAdentro Cultural Center, in the name of the organizations that are part of the People's Campaign against Violence to Women and Feminicide in Chiapas. Here are the audios from the press conference: