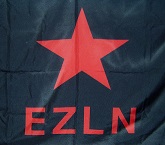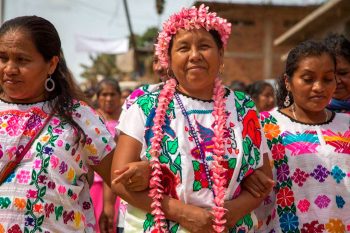 Convocation to a Gathering of Support Networks for the Indigenous Governing Council; to CompARTE[i]  2018, "For Life and Freedom"; and to the Fifteenth Anniversary Event of the Zapatista Caracoles entitled, "Píntale Caracolitos a los malos gobiernos pasados, presentes y futuros" [ii]
July, 2018.
To the individuals, groups, collectives and organizations of the Support Networks for the Indigenous Governing Council:
To the National and International Sixth:
First and last point:
The Grand Finale.
You arrive at the grand stadium. "Monumental," "colossal," "an architectonic marvel," "the concrete giant"—these and similar descriptors roll off the lips of TV broadcasters who, despite the different realities that they describe, all highlight the enormously proud structure.
To get to the magnificent building, you've had to wade through rubble, cadavers, and filth. Older folks say that it wasn't always like this, that it used to be that homes, neighborhoods, businesses, and buildings were erected around the great sporting hub. Rivers of people would rush all the way up to the gigantic entrance, which only opened once in a while and on whose threshold was inscribed, "Welcome [Bienvenido] to the Supreme Game." Yes, "bienvenido" in the masculine, as if what occurred inside was exclusively a men's affair, as used to be the case with public bathrooms, bars, the machinery and tools sections of hardware stores…and, of course, soccer.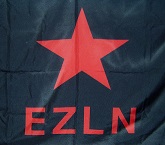 Domingo 15 abril, a partir de la hora que se pueda, ¿a las 1600 está bien?, sale y vale, a las 1600 horas, en el CIDECI-UniTierra:
¡Gran Concierto Musical!
(oh, bueno pues, ¡Mediano Concierto Musical!
¿Tampoco?  Bueno, "¡Concierto Musical a Secas!", ¿ah verdad?)
Batalla Campal Musiquera
(batidillo musiquero –ni idea de qué resulte-, o sea que será algo así como los tacos campechanos con harrrrrrrta salsa.  Ojo: el antiácido va por su cuenta).
"Falta lo que Falta"
(o sea la paga, ésa siempre falta)
/porque viera que hay, oiga usted, joven, caballero, damita, ´onde quiera se consiguen, ya no digamos en blanco y negro, hasta fotocopias a color; impresiones en 3D de credenciales del INE –no, el photoshop se cobra aparte-; firmas con el DNA incluido; encuestas al gusto del que pague; un padrón electoral a modo; dos figuritas de acción, ¡edición limitada!, de Lorenzo Córdova y Ciro Murayama, para la casa, la oficina, oiga usted, para la dama, el caballero, la señorita, el niño, la niña, para regalo, presente u obsequio, llévelas –opcional: dos máscaras de los susodichos y una calcomanía con la leyenda "Yo en el INE sí confío" y otra que dice "Nah, ni madres", para el carnaval de abril a julio-; boletas electorales ya con la elección de su preferencia (ah, ¿ésas ya las tienen? Mta, ¿no les digo?, si falta como quien dice "prospectiva" empresarial); más de un millón de followers para la red social más cercana a su esmarfon; hay para todos los presupuestos… bueno, no para todos, ni modos…/