Audio
MEXICO: State of Corruption – State of Terror
Mumia Abu-Jamal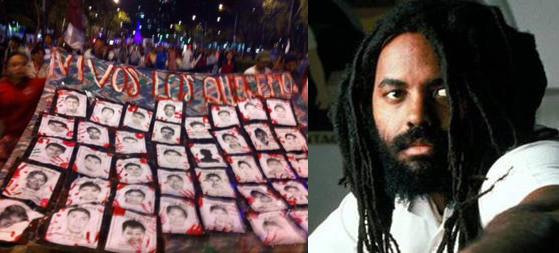 Listen here: (Descarga aquí)
The disappearance of 43 students in Mexico, made possible by the deep corruption of politicians and police, has rocked the nation in ways not seen since 1968.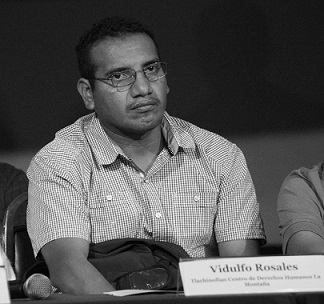 En conferencia de prensa, los padres de los normalistas de Ayotzinapa desaparecidos hace ya más de cuatro meses, y el abogado Vidulfo Rosales, rechazaron ayer las declaraciones del procurador general Murillo Karam, exponiendo que:
No hay certeza científica de peritajes de PGR.
La declaración del "Cepillo" no es concluyente.
Hay denuncias de coacción en algunas declaraciones.
No hay ninguna mención del asesinato de Julio César Mondragón.
Todavía hay implicados de relevancia sin detener.
Hasta el momento  no hay  juicos por desaparición forzada de personas.
Existen  versiones encontradas sobre el lugar de ejecución y dónde fueron calcinados los estudiantes.
No se ha  investigado  la participación del Ejército.
Sólo se habla con certeza de la muerte de uno de los estudiantes desaparecidos.
Existen  en el expediente dos versiones de los hechos que no han sido aclaradas ni confrontadas.
Escucha el audio de la conferencia de prensa:
(Descarga aquí)