Audio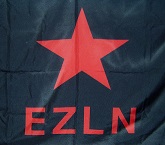 Words of the National Indigenous Congress compañero Armando García Salazar, of the hñahñu´ people of San Francisco Xochicuautla, in homage to the deceased compañero DAVID RUIZ GARCÍA during the Exchange between Indigenous Peoples and Zapatista Peoples, August 4, 2014.
AND
TWO SHORT CHRONICLES OF THE HOMAGE.
I. Words of compañero Armando García Salazar on behalf of the family and compañeros of the deceased compañero David Ruiz García.
Good morning everyone.
Good morning brothers, sisters, grandparents, children, and all of the compas who represent this movement.
Two months ago a nephew, a son, came to these lands in support of our brother Galeano. Unfortunately he suffered an accident upon his return.
Out of eagerness to defend justice and indigenous rights, he had been part of this movement for eight years. He very much wanted to come meet the Zapatista brothers, and to be frank, shake the hand of Subcomandante Marcos. It was his greatest desire. And he fulfilled it. He came to La Realidad.
Unfortunately, destiny is like this. Today, despite this, we, his brothers and his relatives, are here again. We will not retreat; David would have wanted us to go forward.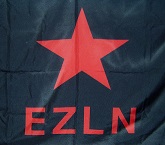 The words of Comandante Tacho, on behalf of the Indigenous Revolutionary Clandestine Committee – General Command of the EZLN, at the Inauguration of the First Exchange of Indigenous Peoples of Mexico with Zapatista Peoples.
August 3, 2014.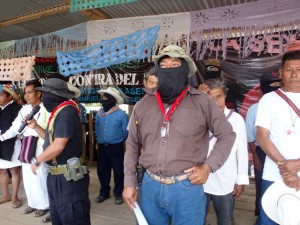 COMPAÑERAS AND COMPAÑEROS OF THE NATIONAL INDIGENOUS CONGRESS:
COMPAÑEROS AND COMPAÑERAS OF THE INDIGENOUS PEOPLES WHO ARE VISITING US:
We greet you hoping that everyone has arrived safely to these Zapatista lands.
You have made a long journey from distant lands to meet us here in this corner of rebellious Zapatista lands of the Mexican Southeast.