zapatismo

Para saber un poco más del movimiento zapatista y la situación actual en México con las luchas actuales del magisterio y del pueblo de Oaxaca y Chiapas:
Invitamos a tod@s a este evento con la presencia de un compañero de Radio Zapatista, que nos visita directamente de Chiapas-México.
Tendremos también la posibilidad de una transmisión en vivo de compañer@s mexican@s que están ocupando las plazas de Chiapas en este momento.
Sala: 107, 18h.
IFCS – Instituto de Filosofia e Ciências Sociais
Largo de São Francisco Paula, 1, Río de Janeiro
La solidaridad es nuestra arma.
Por un mundo donde quepan muchos mundos.
Convoca: Coletivo libertario de Apoio aos Zapatistas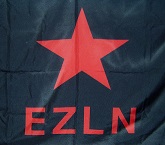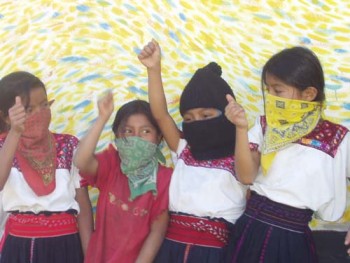 And in the Zapatista Communities?
Zapatista Army for National Liberation
Mexico
February 2016
To the compañer@s of the Sixth:
To whom it may concern:
Compañeroas, compañeros and compañeras:
Now we are going to tell you a little bit about the Zapatista communities, where the bases of support resist and struggle.
What we are going to share with you now comes from reports by the Zapatista compañeras and compañeros in the communities who are coordinators for their commissions (for example, health, education, young people, etc), autonomous authorities, or other organizational coordinators. But along with the compas of the Comité [CCRI] we checked to make sure this information wasn't a lie, that things hadn't been altered so that the good things would appear and bad things would remain hidden. The work of these writings is not to lie to our compas of the Sixth nor to those who support us and are in their solidarity. We won't lie to you, to them, nor to anyone else.