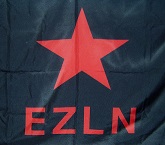 The Zapatista Passport
(See you soon, Portugal; Galicia, here we come).
June of 2021.
On June 12th, 2021, the 421st Squadron, as well as the rest of the passengers and crew, had their passports stamped for legal entry into the space or zone known as Schengen and disembarked in Horta, Azores Islands, Portugal, Europe. Gracefully and without losing their composure (so to speak), they debarked from La Montaña [the Mountain]. As it should be, there was a frenzy of dancing, photos, and feasting. Marijose discovered an old prophecy that predicted their arrival. And they played that so-called "game" of the kind where "last one off pays for the food" (Diego Osorno lost). There was a toast to life, of course.
-*-
At 9:17:45am on June 14th of the current year, La Montaña pulled away from the Portuguese embrace and turned to the northeast at a speed of between 6 and 7 knots. At 12:30:06pm, the ship passed "Pico das Urzes" on the left. Latitude: 38.805213; longitude: -28.343418. Captain Ludwig planned to catch sight of the coast of the Iberian Peninsula somewhere around June 19th or 20th (although it could be sooner, as La Montaña, having reconciled with the wind, seemed eager to embrace her Portuguese and Galician sisters). From that date on, it will greet the rising waters of the San Martino, Monte Faro, and Monte Agudo Islands, and then enter Vigo Bay, planning to arrive at the Marina Punta Lagoa, north of the Port of Vigo, Galicia, Spanish State.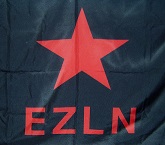 Dolphins!
May 2021.
It was a dramatic moment. Cornered between loose ropes and the railing, the insect menaced the crew with his sword, while out of the corner of his eye he tracked the raging sea in which a Kraken, of the "kraken escarabujos" species (specialists in beetle-eating), was lurking. Then, the intrepid stowaway gathered his bravery, raised his multiple arms to the sky and roared, drowning out the sound of the waves crashing against the hull of La Montaña:
Ich bin der Stahlkäfer, der Größte, der Beste! Beachtung! Hör auf meine Worte! (I am the stainless-steel beetle, the biggest, the best! Attention! Listen to my words!)
The crew stopped short: not because a schizophrenic insect was threatening them with a toothpick and a plastic jar cap, nor because he spoke in German. It was because upon hearing their mother language after so many years of hearing only tropical, coastal Spanish, they were transported back to their homeland as if by a spell.
Gabriela would say later that the insect's German was closer to that of an Iranian immigrant than that of Goethe's Faust, but the captain defended the stowaway, insisting that his German was perfectly intelligible. And, since where the captain is in charge Gabriela is not, Ete and Karl approved, and Edwin, even though he only understood the word "cumbia," agreed. What follows is the insect's story translated from the German:
-*-
"The indecisiveness of my attackers gave me time to rethink my defensive strategy, repair my armor (because it's one thing to die in an unequal fight, and another to do so in rags), and launch my counteroffensive: a story…
It was several moons ago, in the mountains of the Mexican Southeast. Those who live and struggle there had set a new challenge for themselves, but at that time they were living under a cloud of worry and discouragement because they lacked a vehicle for their journey. That was how I, the great, the ineffable, the etcetera, Don Durito of the Lacandón Jungle, A.C. de C.V. de (i)R. (i)L. arrived at their mountains (the abbreviations, as you should all know, stand for "Knight Errant of Versatile Cavalry and Unlimited Responsibility")[i]. As soon as word of my arrival got out, a throng of women of all ages, from teenagers to the elderly, came running to greet me. But I remained firm and did not succumb to vanity. I proceeded towards the quarters of the individual in charge of the as-yet unsuccessful mission. For a moment I was baffled: the impertinent nose of he who checked and re-checked the calculations of the cost of the punitive expedition against Europe reminded me of the captain who later became known as SupMarcos, whom I spent years teaching and training with my wisdom. But no: although his appearance is similar, he who calls himself SupGaleano still has much to learn from me, the greatest of the knights errant. (Continuar leyendo…)