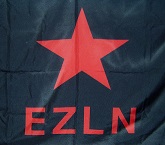 The Popcorn Commando Unit
 September, 2021.
I don't know for sure, but legend has it that the birth of this elite unit of the EZLN began some moons ago.
While the General Command of the EZLN has repeatedly denied its existence and classifies the rumors about it in the "Funny-And-Not-So-Funny Myths" folder (together with the legends of the Sombrerón[i], the Xpakinté[ii] and recipes from the late SupMarcos' kitchen), the rumors place the emergence of the famous Popcorn Commando Unit in the caracol of Tulan Kaw towards the end of 2019.
According to this legend, SupGaleano was hoarding all the popcorn kernels in the Southeastern Mexican state of Chiapas. Though he insisted his plan was to sabotage the large movie theater chains and force them to reduce the price of the highly-prized commodity (and to ban the absurd varieties of rancid, fried popcorn flavors), later investigations supported the hypothesis offered by the district attorney (a being with an extraordinary resemblance to a beetle), who presented the following motive for the crime at the trial: SupGaleano wanted to stuff himself full of popcorn. The sudden and incomprehensible shortage of hot sauce only increased suspicions.
The district attorney, Don Durito, who dressed like the Almohada Brothers' Iron Sherrif[iii] (not to be confused with the Almada brothers[iv], they're different), delivered a brilliant piece of oratory full of cinematographic references, at times alluding to Al Pacino, Tom Cruise, John Travolta and Matthew McConaughey (see these actors' films related to jurisprudence). The accused, acting as his own legal representation, was no less well-spoken, and additionally included references to the dramatic arts. He was arguing like Shui Ta/Shen Te in front of the gods (see "The Good Person of Szechwan" by Berthold Brecht) when the clock struck pozol time and the entire jury vanished.
San Cristóbal de Las Casas, 10 de septiembre de 2021. Hoy a las 6 a.m. salió la Delegación Aérea Zapatista "La Extemporánea" del Caracol Jacinto Canek, en San Cristóbal de Las Casas, a bordo de cuatro autobuses, rumbo a la Ciudad de México, para de allí volar a Viena, donde comenzará la segunda fase de la Travesía por la Vida en la renombrada Europa Insumisa, Slumil K'ajxemk'op.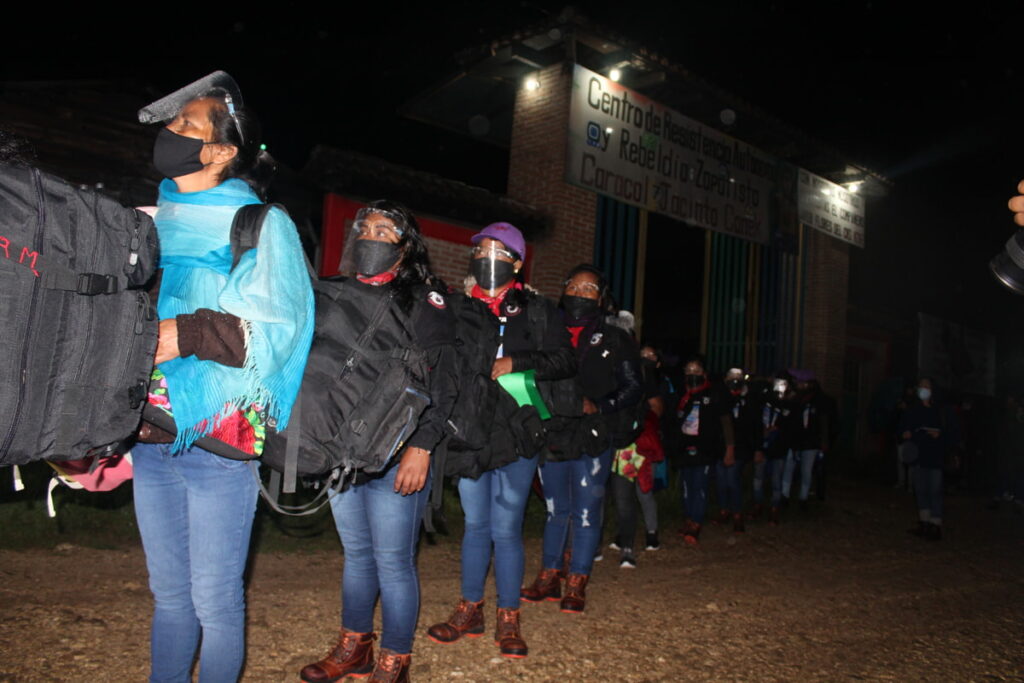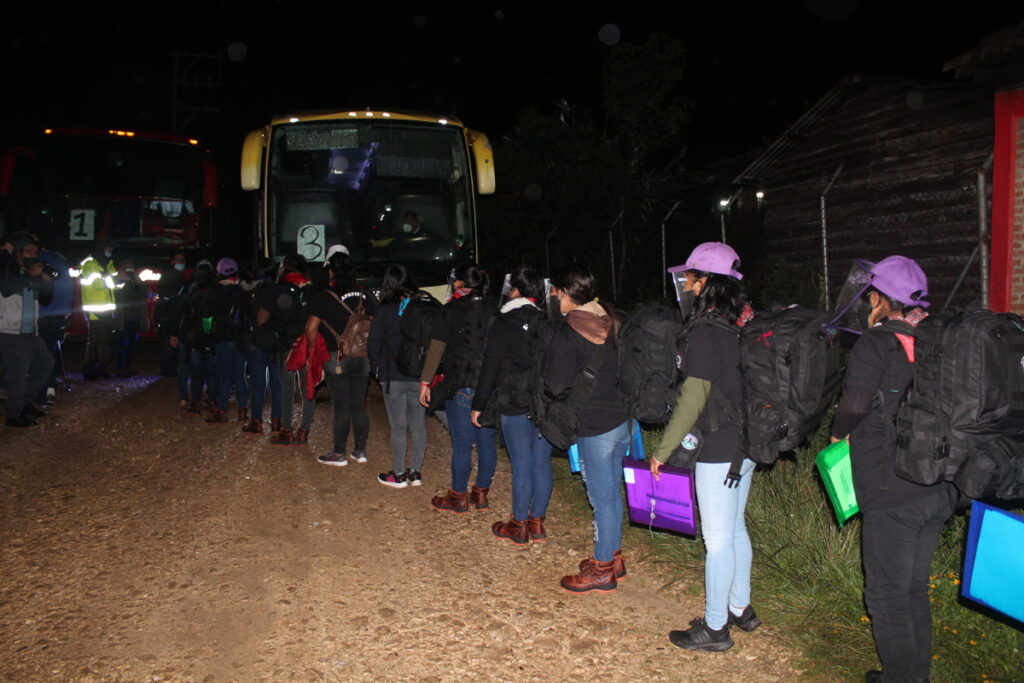 No han sido pocas las dificultades que han enfrentado los zapatistas para llegar a este momento. Racismo y una burocracia absurda en las instituciones mexicanas a la hora de obtener pasaportes, innumerables trabas por parte de la Unión Europea para poder entrar en el contexto de las muchas restricciones en medio de una nueva ola de contagios por la pandemia del Covid-19, las preparaciones, los costos, la extraordinaria logística…
"Es una locura este viaje en plena pandemia", se dijo tantas veces. Y sí, una locura que inspira, que enseña, que quedará grabada en las mentes y corazones de muchos y muchas de nosotras. En un momento en que el mundo se encierra en sí mismo, en que la muerte ronda, en que el miedo paraliza, en que la intolerancia se viste de cordura y el control, de sensatez sanitaria, enfrentan los zapatistas todos los obstáculos y salen, con todas las medidas de seguridad necesarias, a desafiar el miedo, la parálisis y la muerte misma. Travesía por la Vida en el momento más difícil, pero también el más necesario.