encuentros
On April 7, the Enlace Zapatista website suffered a service denial attack and it is currently unavailable. The attack, few weeks before the Seminar "Critical Thought before the Capitalist Hydra" and shortly after the registration procedures were published, demonstrates how much power fears critical thought. (Update 9 Apr 2015: the Enlace Zapatista webpage is back up.)
We share here the registration forms for the Seminar "Critical Thought before the Capitalist Hydra":
To register, please download the appropriate form, fill it, and send it to the following email address: seminario.pensamientocritico15@gmail.com
More info:
The Storm, the Sentinel, and the Night Watch Syndrome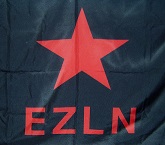 Dear friends and enemies: so… err… umm… the thing is… well… remember that at the end of our March 19, 2015 text entitled "About the Homage and the Seminar," we said that the organization of the seminar was a mess? Well, we have honored that claim: the email address to which we asked you to send your registration information is wrong, erroneous, in other words, that's not the one. The correct email is: seminario.pensamientocritico15@gmail.com. Okay, okay, okay. It's on me. Sincerely, yo merengues.
The Storm, the Sentinel, and Night Watch Syndrome
April 2015.
To the compañeroas of the Sixth:
To all those interested:
Although it may not look like it, the following is an invitation… or is it a challenge?
If you are an adherent to the Sixth, if you are from the free, autonomous, alternative, independent media or whatever it's called, if you are interested in critical thought, then accept this invitation to the seminar, "Critical Thought versus the Capitalist Hydra." If in addition to accepting this invitation you would also like to attend the seminar, please follow this link: http://enlacezapatista.ezln.org.mx/registro-al-seminario-de-reflexion-y-analisis-el-pensamiento-critico-frente-a-la-hidra-capitalista/
If you are an invited speaker,[i] a similar letter will be sent to you via the same channels through which you have already been contacted. The difference will be that the invitation letter sent to the speakers will contain a "secret clause."
Ok then, the invitation is really something like the wrapping paper.
Inside, further down below and to the left, you will find…
The Challenge
Oh, I know. The classic beginnings to a Zapatista reflection: disconcerting, anachronistic, silly, absurd. As if not really putting in any effort, as if just sort of putting it out there, a kind of "we'll leave you to it," or "see what you can do with it," or something like "it's on you." It's almost like they toss out a piece of a jigsaw puzzle and expect that people would understand that they are not just describing one part of reality, but have the entire image in mind. As if they saw the completed jigsaw puzzle, with its precise figures and colors in place, but with the border of each piece still visible, as if to point out that the whole exists because of all the parts, and of course, that each part acquires its meaning in relation to all the others.