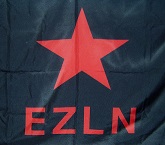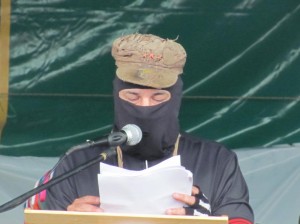 Listen here:
(Descarga aquí)
ZAPATISTA ARMY FOR NATIONAL LIBERATION
MEXICO
May 2, 2015.
Introduction.
Good evening, good day, and good night to those who are listening and those who are reading, whatever your calendars or geographies may be.
What we will now read publicly are the words that the late Subcomandante Insurgente Marcos had prepared for the homage to Don Luis Villoro Toranzo in June of 2014.
He had imagined that the relatives of Don Luis would be present, specifically his son, Juan Villoro Ruiz, and his compañera, Fernanda Sylvia Navarro y Solares.
Days before this homage was to take place, our compañero Galeano was murdered. He was a teacher and autonomous authority who was and is part of the generation of indigenous Zapatista women and men forged in the clandestinity of our preparation, in the uprising, in resistance and in rebellion.
The pain and rage that we felt then and now over what happened that May one year ago, added to our sorrow over the death of Don Luis.