conCIENCIAS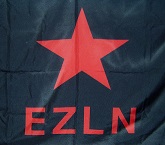 CIDECI-Unitierra. San Cristóbal de Las Casas, Chiapas, Mexico.
From December 26, 2014, through January 4, 2017.
December 26
10:00 – 11:00. Inauguration. Words of Subcomandante Insurgente Moisés on behalf of the Zapatista women, men, children, and elders.
General Sessions. Participation by:
Biologist Adriana Raquel Aguilar Melo: "The Academy May Be Exclusionary, But Can Science Be A Common Good?"
Dr. Marco Antonio Sánchez Ramos: "Sisyphus and Science"
Dr. Tonatiuh Matos Chassin: "A Fundamental Law for the Progress of a Nation"
Physicist Eduardo Vizcaya Xilotl: "(Meta)Sciences, Utopias and Dystopias"
Professors Luis Malaret and Diane Rocheleau: "Ecology From Below"
Dr. Iván Alejandro Velasco-Dávalos: "Who Does Science Serve? A Collective Vision Regarding the Importance of the Joint Popularization of the Arts and the Sciences"
Alchemist SupGaleano: "Some Questions for the Sciences"
December 27

https://redmyczapatista.wordpress.com/2016/11/30/viaje-al-conciencia-y-a-la-continuacion-del-v-congreso-del-cni/
* Salida el 25 de diciembre 4pm de Punto Gozadera, costo aprox $950 viaje redondo.
* Regreso el 4 de enero x la noche para llegar al medio día del 5 de enero a Punto Gozadera, CDMX
* Escribir a: brigadaszapatistas@yahoo.com.mx
Enviar nombre, colectivo, celular y correo.
* Enviaremos ficha de registro y algunas recomendaciones
Convocan:
DH Rayoactivo,
Grietas en el Muro,
Proyecto La Mal Hablada,
Lechuza Buza,
Los Nadies del Otro Tultitlán,
Los Zurdos,
Mujeres y la Sexta,
Punto Gozadera,
Redmyc Zapatista,
Tlakopan
http://enlacezapatista.ezln.org.mx/2016/11/17/una-historia-para-tratar-de-entender/