Chablekal

AL GOBIERNO FEDERAL MEXICANO
AL GOBIERNO DEL ESTADO DE YUCATAN
A LA FISCALIA GENERAL DEL ESTADO DE YUCATÄN
A LA PGR
A LA COMISION DE DERECHOS HUMANOS DEL EDO DE YUCATAN
A LA CNDH
A LA SOCIEDAD CIVIL NACIONAL E INTERNACIONAL
A LOS MEDIOS DE COMUNICACIÓN MASIVOS Y LIBRES
Por este medio como trabajadores y trabajadoras de las ciencias sociales nos unimos a las voces nacionales e internacionales que han manifestado su indignación y repudio por el operativo realizado el día 3 de mayo de 2016 por elementos de la Secretaría de Seguridad Pública (SSP) del Gobierno del Estado de Yucatán para desalojar a una familia de su hogar en la comisaría de Chablekal a través del uso excesivo de la fuerza pública, incluyendo allanamiento violento y uso de gases lacrimógenos. Así como efectuando detenciones ilegales. Todo ello violatorio de los derechos humanos de los y las pobladoras de esa localidad. También condenamos las agresiones físicas y la detención arbitraria de los defensores(as) de los derechos humanos, Martha Capetillo Pasos y Jorge Fernández Mendiburu, miembros de Indignación,
Promoción y Defensa de los Derechos Humanos A.C.
A los y las agredidas, a la Unión de Pobladoras y Pobladores del Pueblo de Chablekal por el Derecho a la Tenencia de la Tierra, el Territorio y los Recursos Naturales, al Equipo Indignación A.C., y a las y los miembros del Congreso Nacional Indígena, les decimos que no están solos y que quedamos vigilantes y al pendiente de sus comunicaciones.
Exigimos: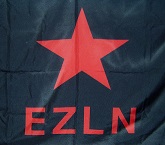 To the media
To the Human Rights organizations
To the Union of Inhabitants of Chablekal
To the people of Mexico
Sisters and Brothers
We, the peoples, communities, tribes, neighborhoods, organizations, and collectives who make up the National Indigenous Congress (CNI) denounce and condemn the events today in the community of Chablekal, Yucatán, where the police attempted to evict an elder of the community from his home. Upon learning of the unjust eviction, the inhabitants decided to protest to try to stop the action, to which state antiriot police responded with tear gas. Women, children, and elderly persons were present; as of now more than 40 canisters of tear gas have been found in the community.
Jorge Fernández Mendiburu and Martha Capetillo Pasos, in their role as human rights defenders and members of the Human Rights Center Indignación A.C. and the National Indigenous Congress, were arbitrarily detained, beaten, and handcuffed in an aggressive manner and against all due process. Although they were released shortly after, this constitutes an act of intimidation and criminalization of human rights observation and social protest.