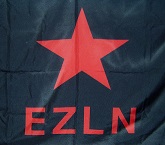 Source: Enlace Zapatista
ZAPATISTA ARMY FOR NATIONAL LIBERATION
MEXICO
INVITATION TO THE SECOND INTERNATIONAL GATHERING OF WOMEN WHO STRUGGLE
September 2019
To women who struggle all over the world:
Sister, compañera, woman in struggle:
We send you greetings, from the indigenous and Zapatista women that we are.
Perhaps you remember that at our First Gathering, we made an agreement that we must live. We see of course that the killing and disappearance of women continues—of women of all ages and social positions. We are killed and disappeared because we are women, and then told it is our fault, that these things happen because of how we were dressed, because of where we were walking, because we were out at certain hours in certain places. Both men and women in the bad government utter such stupidities to imply that we shouldn't go out at all. According to this mindset, women should be shut up in their homes; they shouldn't go out, shouldn't study, shouldn't work, shouldn't enjoy themselves, shouldn't be free.
We see clearly that the capitalist and patriarchal system is like a judge that has declared us guilty of being born women and sentenced us to violence, death, or disappearance.
It's hard to put it into words, sister and compañeras, it's like an evil so great that it can't be named. Now they call it "femicide" or whatever but the name doesn't change anything, the deaths and disappearances continue to accumulate. And then our families, friends, and acquaintances have to fight so that we are not effectively killed and disappeared all over again when our murderers go unpunished, or when it is said that we were merely victims of bad luck; or worse, that we were asking for it.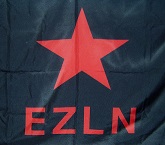 From the Cat-Dog's Notebook:
Preparations for the Puy Ta Cuxlejaltic Film Festival, a CompArte Focused on Dance, and the Second International Gathering for Women in Struggle
Twenty-six years ago, in 1993, the Zapatista women wrote the "Women's Revolutionary Law." In one of the articles of the law, they declared they had a right to study… "and even to be drivers," as noted by SupMarcos in a public letter commemorating the anniversary of the law and the role of the late Comandanta Ramona and Comandanta Susana in the creation of the women's law. Maybe someday we'll learn why the indigenous Zapatista Women aspired to be drivers. But for now, the EZLN's Sixth Commission presents an exclusive preview of the documentaries to be premiered by the Terci@s Compas [Zapatista media] on a still to-be-determined date. Here goes:
Title: "…And Even to be Drivers"
A documentary filmed entirely in the mountains of Southeastern Mexico in 2019. Written, directed, and produced by Zapatista women, this documentary compiles scenes of Zapatista compañeras learning to drive. Duration: undetermined. Format: unknown. Rating: Z (as it should be). It won't come out on Netflix, nor on Amazon Prime, nor on Apple TV, nor on HBO, nor Fox, nor…what are the other options? Well, not on any of those either. Nor will it be shown in theaters. It will be shown exclusively in the Zapatista Caracoles… Oh, also at the Second International Gathering for Women in Struggle? Should I include that? Got it. But without any date or location? Okay. But people are going to complain that I'm leaving them hanging. Couldn't we at least give them a hint, like a road sign? No, not for the actual road, I mean like an idea of potentially when and where… in December? Of this year? Hello? Helloooooo? Feeling low? Huh, well it looks like they left, but I can tell you they don't look low at all… in fact they had a glint in their eye, in their gaze, like a goal, or a challenge—a rebellion, really. A Zapatista glint, that is.
Disclaimer: no men were hurt in the production of this documentary. Well actually there were, but only in the form of a few blows to the ego. Oh, and also a few who fell as they were running away from a compañera who got pissed because they were yelling stuff at the women learning to drive… no, it wasn't me, I was watching from a ways away, I wasn't going to find myself in the vicinity of that piece of lead pipe she was carrying… yee-haw…
Apocalyptic Synopsis: A virus produced in the laboratories of the Illuminati is released in the mountains of Southeastern Mexico. For some strange reason, it only affects those law-breakers who call themselves Zapatista women. The virus causes them to do strange and illogical things—they rebel, they resist, and they take over jobs and responsibilities that should be the exclusive domain of men. This documentary compiles evidence of this insubordination, and you can see exactly how the Zapatista women consider themselves not only to be free but also—you're not going to believe this—even to be drivers. Didn't I tell you? Nobody has any values anymore. (Continuar leyendo…)