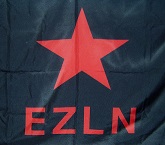 Votán III.
IAQ Section (Infrequently Asked Questions).
What you always wanted to know (or be warned) about the Zapatistas, their renowned Little School, and the potential consequences of attending.
July 2013.
So, it seems it is becoming more or less clear what the hell the Zapatistas are thinking when we talk about the little school.
But it is as expected that you would now have more questions than answers. Perhaps you are no longer worried about your footwear, but now you have other questions. It occurs to you that perhaps it is true what they say about Zapatismo being a 21st century rebellion, that they are skilled in all things cybernetic (they even have a graffiti artist for virtual walls). So you go to the nearest internet café, turn on the computer, and search "Zapatista little school, doubts, common questions, FAQ, etc."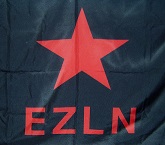 VOTÁN II.
The Guardians.
July of 2013.
Now we want to explain to you how the little school will work (the list of school items you'll need, the methodology, the teachers, the course subjects, the schedules, etc.), so the first thing is…