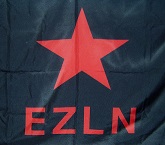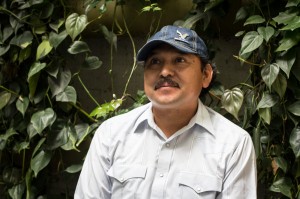 September 2014
To the Yaqui Tribe:
To the People of Mexico:
To the National and International Sixth:
To the Governments of Mexico and the World:
"We demand the immediate cancellation of all arrest warrants and fabrication of crimes against members of the Yaqui Tribe, and we condemn the criminalization of their struggle. We say to the bad governments that come from the political parties: the Yaqui River has served as the historical carrier and ancestral continuation of the Yaqui Tribe's culture and territory. We who make up the National Indigenous Congress reiterate that if you touch any of us, you touch all of us, and we will respond accordingly to any attempt to repress the Yaqui's dignified struggle or any other struggle." (Joint communiqué from the CNI-EZLN, July 7, 2013, Caracol of Oventic).
They have not been able to kill our peoples. Like seeds, we continue to grow. They tried to kill us with guns, and when they couldn't, they tried to kill us with diseases, and again they failed. The powerful have tried many ways to kill off the indigenous.
Today they want to kill us with wind turbines, highways, mines, dams, airports, and narcotrafficking. Above all, today in particular, we feel the pain of the attempt to kill us in Sonora, with aqueducts.
This past Thursday, September 11, people who apparently belong to the Sonora State Attorney General's office detained our brother Mario Luna, spokesperson for the Yaqui Tribe, falsely accusing him of crimes that they themselves planted.
(Descarga aquí)
Buenas tardes compañeros, compañeras del Congreso Nacional Indígena.
Compañeros, compañeras de La Sexta Declaración
Compañeros, compañeras, bases de apoyo, consejos autónomos, juntas de buen gobierno.
Compañeros, compañeras, milicianos, insurgentes, donde quiera que se encuentren.
Compañeros, compañeras, responsables locales, regionales.
Compañeros, compañeras, de los medios alternativos, nacional e internacional.
El día de hoy hemos llegado a la culminación de nuestro primer encuentro y compartición entre compañeros y compañeras del Congreso Nacional Indígena, y del Ejército Zapatista de Liberación Nacional.