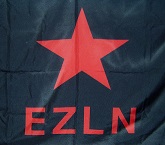 ZAPATISTA ARMY FOR NATIONAL LIBERATION
MEXICO
March 1, 2020
To: Women who struggle in Mexico and around the world
From: The Zapatista indigenous women of the EZLN
Compañera and sister:
We greet you in the name of all of the Zapatista indigenous women of all ages, from the youngest to the wisest—the oldest, that is. We hope you are well and are struggling along with your families, sisters, and compañeras.
Here we are having a lot of problems with the paramilitary forces who now come out of the MORENA party, just like before they came from the PRI, PAN, PRD, and Verde Ecologista parties.
But that's not what we wanted to talk to you about. We wanted to talk to you about something more urgent and more important: the incredible violence waged against women, which has not only not ceased but actually increased in quantity and in cruelty. The murders and disappearances of women have reached a level that we could not have imagined before, and no woman of any age, class, political affiliation, color, race, or religion is safe. We might think that rich women, women politicians or famous women are safe because they have their security guards and police to protect them, but no, not even they are safe, because the violence that kidnaps, disappears, or kills us often comes from family members, friends, and acquaintances.
We have to stop this violence, wherever it comes from, and that is why we had called for women's demonstrations on March 8, 2020, in which everyone would organize their actions according to their own ways, times, and places. We had said that the principal demand of these demonstrations should be to stop violence against women, and to declare that we would not forget those murdered and disappeared by all governing administrations, from any party of any color (striped, blue, green, yellow, maroon, orange, brown, or anything else) because they are all the same. We also proposed that we all wear something black on our clothes as a symbol of our mourning for the mass murder of women all over the world and to remind the bad governments and our missing and disappeared compañeras that we would not forget them. The worst part is that even the littlest ones among us are not safe.
Sister and compañera:
A few days ago we learned that a group of feminist sisters from the collective "Witches of the Sea" [Brujas del Mar] in Veracruz had a good idea and called for a women's strike on March 9, to make clear what things looked and felt like without women. The idea is that we don't go to work, or buy anything, or move around, that we aren't seen at all, because that is in fact what it seems like the system is trying to do: annihilate us women as its principal enemy.
Then we saw the reaction of all those patriarchal and macho men and women in the bad government, the political parties, and the big corporations. We saw that they don't care about the tragedy in which women in Mexico live and die, but only about using that pain for their own gain, then covering it up and arguing over who among them is the biggest badass.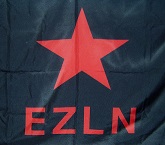 February 26, 2020
To the people of Mexico:
To the networks of resistance and rebellion:
To the Sixth in Mexico and abroad:
To the press:
To human rights organizations:
To organizations working in defense of territory and Mother Earth:
We hereby denounce the assault, repression, and kidnapping of eleven members of the National Indigenous Congress (CNI) from the communities of San Antonio Bulujib and Guaquitepec in the municipality of Chilón, Chiapas, on February 23 at 5:00pm by the ejidal authorities of San Antonio Bulujib who belong to the "CHINCHULINES" and "ORCAO" paramilitary groups, and by MORENA party members in the region. This attack was carried out in retaliation for the CNI members' participation in the "Days of Action in Defense of Territory and Mother Earth 'We Are All Samir'", convoked by the Zapatista Army for National Liberation and the CNI, in this case for having hung a sign regarding the event at the town entrance of San Antonio Bulujib. The names of those attacked are: María Cruz Espinoza, Juana Pérez Espinoza, Feliz López Pérez, María Cruz Gómez, Ana Gómez Hernández, Alejandra Gómez, María Luisa Pérez Gómez (one year old), María del Rosario Mazariegos Gómez (11 months old), Manuel Cruz Espinoza, Juan Gómez Núñez, and Isidro Pérez Cruz.
After being held for 24 hours, our CNI compañeros and compañeras were released at 8:30 pm on February 24, under the following conditions imposed by San Antonio Bulujib ejidal authorities: that the eleven CNI members pay a fine of 2500 pesos along with 15 cases of soft drinks and renounce their CNI membership if they wanted to remain in the community. Our compañeros and compañeras were threatened with eviction from their lands and houses if they didn't pay the fine by Sunday, March 1, 2020, on which date their lands and houses would be sold and they would be locked up in the town jail.
We hold all three levels of government as well as the paramilitary groups organized in our communities responsible for anything that happens to our compañeros and compañeras. We specifically hold responsible the president of Mexico ANDRÉS MANUEL LÓPEZ OBRADOR, the governor of Chiapas, RUTILIO ESCANDÓN, the San Antonio Bulujib ejidal authority, MIGUEL LÓPEZ GUZMÁN, the community's Security Deputy, MATEO GÓMEZ MÉNDEZ, who is also a member of the ORCAO and CHINCHULINES organizations, the Municipal Auxiliary Agent JUAN SILVANO MORENO and his assistant MANUEL GÓMEZ PÉREZ, and JOSÉ PÉREZ, supposed leader of ORCAO who supports and promotes the paramilitaries who invade community lands and are protected by the bad governments at the federal, state, and municipal levels. It is in the name of the supposed Fourth Transformation that these people have threatened the safety and lives of the eleven CNI compañeros and compañeras named above, as well as that of other CNI families.
We call on all of the communities, organizations, and collectives in Chiapas, Mexico, and the world who participated in the "Days of Action in Defense of Territory and Mother Earth 'We Are All Samir'" for their solidarity and support for our CNI sisters and brothers in Chilón.
Sincerely,
February 26, 2020
For the Full Reconstitution of Our Peoples
Never Again a Mexico Without Us
National Indigenous Congress
Indigenous Governing Council
Zapatista Army for National Liberation