Concejo Indígena de Gobierno

México. 1 de Marzo del 2017. Chilpancingo Guerrero.
Los comisarios municipales junto con 500 representantes de las comunidades de Papaxtla, Paraíso de Tepila, Rincón de Chautla, Acahuehuetlan, Terrero 1, Xicotlan, Zacapexco, Ayahualtempa, Amatitlan, Tierra Blanca, Buena Vista, Tepozonalco, Alcozacan, Xolotepec, Tula y Coordinadores Regionales de la "Casa de Justicia de Rincón de Chautla", Coordinadora Regional de Autoridades Comunitarias de los Pueblos Fundadores del municipio de Chilapa y José Joaquín de Herrera. Todos organizados en el Concejo Indígena y Popular de Guerreo Emiliano Zapata, integrante del Congreso Nacional Indígena.
Considerando:
Que hace tres años e 8 Febrero del 2015 se detono el conflicto de violencia en diversas comunidades del municipio de Chilapa de Álvarez, debido a los asesinatos realizados por grupos criminales y después de 7 reuniones con el gobierno del estado de Guerrero, no existe justicia ni una solución a esta problemática.
Que a casi un año del asesinato de Isac Xochitempa Chautla, Ángela Casarrubias Cortez, Ana Orguín Casarrubias y Victoria Díaz Bernabé, el día 20 de Octubre del 2016 y de Florencio Salgado Gonzales el 11 de Junio del 2016. Todos integrantes de nuestra organización. Los actores intelectuales y asesinos continúan en plena libertad. Que a un año y medio de prisión no se ha hecho justicia a nuestro compañero Godofredo Cortes Reyes.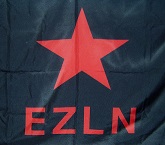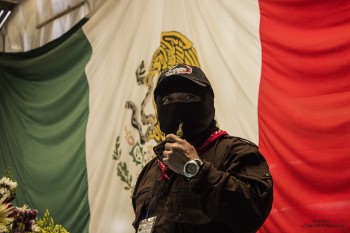 Listen here: (Descarga aquí)
ZAPATISTA ARMY OF NATIONAL LIBERATION
MEXICO.
JANUARY 1, 2017
Sisters and brothers of the National Indigenous Congress:
Compañeras, compañeros and compañeroas of the national and international Sixth:
Peoples of Mexico and the world:
Twenty-three years ago we rose up in arms against oblivion.
Our indignation and desperation compelled us to be willing to die in order to live.
To live the only way that's worth living: with freedom, justice, and democracy.
The Mexican people saw us and spoke to us: they told us that our struggle and our demands are just, but that they are opposed to violence.
As the inhumane conditions of our life and death became known, people agreed that the causes of our uprising were just, but they questioned our way of enacting our dissent.
Today, the conditions of the Mexican people in the countryside and in the city are worse than they were 23 years ago.