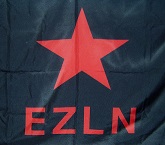 Domingo 15 abril, a partir de la hora que se pueda, ¿a las 1600 está bien?, sale y vale, a las 1600 horas, en el CIDECI-UniTierra:
¡Gran Concierto Musical!
(oh, bueno pues, ¡Mediano Concierto Musical!
¿Tampoco?  Bueno, "¡Concierto Musical a Secas!", ¿ah verdad?)
Batalla Campal Musiquera
(batidillo musiquero –ni idea de qué resulte-, o sea que será algo así como los tacos campechanos con harrrrrrrta salsa.  Ojo: el antiácido va por su cuenta).
"Falta lo que Falta"
(o sea la paga, ésa siempre falta)
/porque viera que hay, oiga usted, joven, caballero, damita, ´onde quiera se consiguen, ya no digamos en blanco y negro, hasta fotocopias a color; impresiones en 3D de credenciales del INE –no, el photoshop se cobra aparte-; firmas con el DNA incluido; encuestas al gusto del que pague; un padrón electoral a modo; dos figuritas de acción, ¡edición limitada!, de Lorenzo Córdova y Ciro Murayama, para la casa, la oficina, oiga usted, para la dama, el caballero, la señorita, el niño, la niña, para regalo, presente u obsequio, llévelas –opcional: dos máscaras de los susodichos y una calcomanía con la leyenda "Yo en el INE sí confío" y otra que dice "Nah, ni madres", para el carnaval de abril a julio-; boletas electorales ya con la elección de su preferencia (ah, ¿ésas ya las tienen? Mta, ¿no les digo?, si falta como quien dice "prospectiva" empresarial); más de un millón de followers para la red social más cercana a su esmarfon; hay para todos los presupuestos… bueno, no para todos, ni modos…/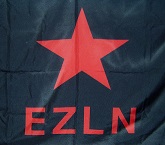 Program for the Roundtable:
"To Watch, to Listen, to Speak: No Thinking Allowed?"
I.
Poster and Photography Exhibition
April15-25, 2018, at the CIDECI-UniTierra, in San Cristóbal de Las Casas, Chiapas, México
Images of Hope
Poster art from Marichuy's campaign
Curated by Alejandro Magallanes
Absences and Presences
Disappeared Women, Women of Dignified Rage
Photographs by Maya Goded and Graciela Iturbide
II.
Music Concert
Sunday April 15, beginning at 4pm, at the CIDECI-UniTierra
Program to follow
III.
Roundtable Sessions:
Monday April 16, 4pm:
Marichuy Patricio Martínez
Mercedes Olivera
Márgara Millán
Sylvia Marcos
Tuesday April 17, 4pm:
Carlos Aguirre Rojas
Alicia Castellanos
Gilberto López y Rivas
Alejandro Grimson
Wednesday April 18, 4pm:
Films and documentaries:
Tobías. Directed by Francisca Dacosta, with an introduction by the director.
Somos Lengua.  Directed by Kyzza Terrazas, with an introduction by the director.
La libertad de diablo.  Directed by Everardo González, with an introduction by the director.
Thursday, April 19, 4pm:
Fernanda Navarro
Lupita Vázquez Luna
Erika Bárcena Arévalo
Jaime Martínez Luna
Carlos López Beltrán
Friday April 20, 4pm:
Jorge Alonso
Carlos Mendoza
Jacobo Dayán
Mónica Meltis
Irene Tello Arista
Saturday April 21, morning session beginning at 10am:
Daniela Rea
Marcela Turati
Javier Risco
Emilio Lezama
Luis Hernández Navarro
Saturday April 2, afternoon session beginning at 4pm:
Marichuy Patricio Martínez
Mardonio Carvallo
Carlos González
Adolfo Gilly
Juan Carlos Rulfo
Juan Villoro
Pablo González Casanova
Sunday April 22, morning session beginning at 10am:
Bertha Navarro
Ximena Antillón, Mariana Mora y Edith Escareño
Mauricio González González
John Gibler
Sunday April 22, afternoon session beginning at 4pm:
Juan Carlos Rulfo
Paul Theroux
Cristina Rivera-Garza
Abraham Cruzvillegas y Gabriela Jáuregui
Enrique Serna
Monday April 23, 4pm:
Sergio Rodríguez Lascano
Magda Gómez
Bárbara Zamora
Rafael Castañeda
Tuesday April 24, 4pm:
Natalia Beristáin
Néstor Quiñones
Daniel Giménez Cacho
Yásnaya Aguilar Gil
Wednesday April 25, 4pm:
Support team for the CIG [Indigenous Governing Council] and its spokeswoman / Chiapas Collective.
Support team for the CIG and its spokeswoman / Mesa de Bellas Artes Collective
Raúl Romero
Pablo González Casanova
Roundtable Closing
From the Support Team
April, 2018