Texto y fotos: Eugenia Gutiérrez, Colectivo RZ.
Ciudad de México, 8 de marzo, 2019.
Era vida el tema
y tanto le escribimos a la muerte
Ayari Lüders
Cuando avancen los siglos y las mujeres futuras hablen de este tiempo feminicida, un elemento saltará a la vista en cualquier análisis histórico. A diferencia de otras épocas en que las mujeres hemos luchado contra la violencia podrá observarse en ésta la huella dejada por las mujeres zapatistas y por miles de mujeres de comunidades indígenas y pueblos originarios organizadas en todo el mundo. Esa huella será entonces tan visible como fogata en una cueva.
Hace un año, en tierras rebeldes de Chiapas, México, miles de mujeres presentes o no en el Caracol de Morelia respondimos al llamado de las indígenas del Ejército Zapatista de Liberación Nacional para participar en el Primer Encuentro Internacional, Político, Artístico, Deportivo y Cultural de Mujeres que Luchan. Conscientes de la violenta realidad que vivimos, miles de mujeres celebramos el 8 de marzo de 2018 luchando con las mujeres zapatistas. Ahí surgió el compromiso de mantenernos vivas y de volver a reunirnos un año después. Como símbolo de ese acuerdo, las rebeldes zapatistas encendieron una luz que se multiplicó por miles. Este 2019, las zapatistas anunciaron la cancelación del segundo encuentro que iba a realizarse de nuevo en Chiapas, pues las presiones y las amenazas de despojo y devastación que ha lanzado el gobierno entrante lo hacen inviable. No obstante, y aunque hemos visto partir a muchas, las que seguimos aquí estamos aprendiendo a organizarnos con otra mirada en oposición a un sistema patriarcal, capitalista y colonial que se empeña en suponer, equivocadamente, que aceptamos como destino la mera sobrevivencia. Las actividades de este mes y de meses siguientes caminan firmes. (Continuar leyendo…)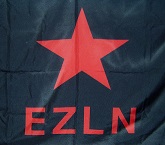 SAMIR LIVES! THE STRUGGLE CONTINUES!
Declaration from the Third National Assembly of the National Indigenous Congress, the Indigenous Governing Council, and the EZLN
To the peoples of the world:
To those organizations and collectives acting in resistance and rebellion:
To the national and international Sixth:
To the media:
As Ayuuk, Binizza, Chinanteco, Chol, Chontal, Guarijío, Maya, Mayo, Mazahua, Mazateco, Mixteco, Nahua, Nayeri, Otomí, Popoluca, Purépecha, Raramuri, Tepehuano, Tlapaneco, Tojolabal, Totonaco, Tzeltal, Tsotsil, Wixárika, Yaqui, Zoque, and Quichua (Ecuador) peoples, we have come together for the Third National Assembly of the National Indigenous Congress and the Indigenous Governing Council. Today, almost 100 years after the assassination of General Emiliano Zapata, we now face the pain and rage brought by the war waged against our peoples and the murder of our compañero Samir, killed for defending the land and his people. As a national assembly, we send our embrace of solidarity and struggle to his family and the community of Amilcingo, Morelos. As the CNI-CIG and the EZLN, for whom compañero Samir will always be a glimmer of light, we send our solidarity and collective embrace.
Samir was killed by the neoliberal regime—we don't know if it was the government, the business class, their criminal cartels, or all three together. The path was laid for this cowardly murder by the new federal executive, Andrés Manuel López Obrador [AMLO], through his offers of support not to those below, but rather to the owners of money and power, while making veiled threats against those of us who defend and fight for life. AMLO has promised to hand over to big business and the military elite what neoliberal capitalism and all of its various bad governments never could: our land. His administration's new Agrarian Development Law aims to dismantle collective organization and collective property forms, deeming as "development" what is actually shameless theft and destruction. This is accompanied by military threats to our peoples via his "National Guard" in what amounts to the total reconfiguration of our country.
What above they call "transformation" has always mean the same thing for our peoples: we give our lives so that powerful and oligarchic interests, fewer and fewer but bigger and bigger, can live off of oppression, exploitation, and destruction. The so-called "Fourth Transformation"[i] follows the same path as the previous three, although more brutally and cynically, if such a thing is possible.