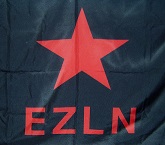 DECLARATION FROM THE SECOND NATIONAL ASSEMBLY OF THE NATIONAL INDIGENOUS CONGRESS AND THE INDIGENOUS GOVERNING COUNCIL
Listen here (in Spanish): (Descarga aquí)
To the Support Networks
To the Indigenous Governing Council
To the National and International Sixth
To the peoples of Mexico and the world
Sisters, brothers:
From the Second Plenary Assembly of the National Indigenous Congress (CNI) and the Indigenous Governing Council (CIG), held October 11-14 at the CIDECI-UNITIERRA, San Cristóbal de las Casas, Chiapas, we respectfully address the compañer@s of the CIG Support Networks as well as the peoples of this country and the world in order to discuss and together take new steps toward the construction of the new world that we all need.
We bring you this urgent message because as originary peoples our struggle against the profound sickness caused by capitalism means that we must weave life—this is the task given to us by our ancestors. With hope based in memory and in times to come, we sow and grow life everywhere we can, weaving ourselves collectively as a people and thereby weaving ourselves also as persons.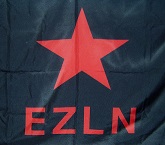 An invitation to: "The Impossible Movie Theater"
Sixth Commission of the EZLN, October 2018
 ZAPATISTA ARMY FOR NATIONAL LIBERATION
Sixth Commission of the EZLN
Mexico
October, 2018
To the persons, groups, collectives and organizations of the national and international Sixth:
To the support networks for the Indigenous Governing Council:
To those for whom cinema is a hobby, vice, or obsession:
Part I and only:
THE IMPOSSIBLE MOVIE THEATER.
(Opening scene: The Serpent Offers the Apple)
 You're walking without a destination. You don't know where you're going, much less why. Behind you is the busy street which runs along the wall whose crumbling facade mocks the also deteriorating poster of the Happy Family. In the distance lies the monumental stadium and its impertinent question: "Who rules?" Anyway, right now you have no idea where you are and you're starting to wonder if you should turn back…but you don't know where or why you'd go in that direction either. So you stop, but only for a moment because a little girl grabs your hand and hurries you along: "Hurry up or we'll be late to the movie." You don't have a chance to respond because you're immediately faced with a colorful sign declaring: "All adults must be accompanied by a child [niño]." But someone has crossed out "un niño" and written "a girl [una niña]." Another anonymous hand has scratched that out to write "unoa niñoa." Someone else crossed that out and wrote instead, "None of that matters here."
Someone wearing a ski-mask stops you, but the little girl says to the masked face, "he's with me." The masked person allows you to pass. You walk down a slope partially covered in cement, through puddles, rocks, and mud. Off to the side there are multiple wood structures with tin roofs. The fog is heavy, so the humble structures appear and disappear with every step you take, like "fade in" and "fade out" scenes. You keep going without knowing where you're headed. The atmosphere reminds you of an old mystery movie…or a horror film.