Comunicados EZLN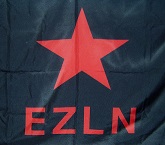 COMMUNIQUE FROM THE CNI-CIG AND THE EZLN ON THE COWARDLY KIDNAPPING AND MURDER OF COMPAÑEROS FROM THE EMILIANO ZAPATA POPULAR INDIGENOUS COUNCIL OF GUERRERO
The National Indigenous Congress [CNI], the Indigenous Governing Council [CIG], and the Zapatista Army for National Liberation [EZLN] condemn with pain and rage the kidnapping and murders of José Lucio Bartolo Faustino, CIG council member from the Nahua indigenous community of Xicotlán, and Modesto Verales Sebastián, delegate of the National Indigenous Congress from the Nahua indigenous community of Buenavista. Both were part of the Emiliano Zapata Popular Indigenous Council of Guerrero [CIPOG-EZ], which is a member organization of the CNI-CIG. This crime was carried out by narco-paramilitary groups who operate in the municipality of Chilapa de Álvarez and who are protected by the Mexican Army as well as by municipal and state police.
At 3pm yesterday, May 4, our compañeros were attending a meeting with other members of the CIPOG-EZ in Chilpancingo, Guerrero. On their way back to their communities they were kidnapped and murdered by these narco-paramilitary groups which operate with total complicity and protection from all three levels of the bad government, which pretend to address the indigenous communities' demands for security and justice. The indigenous communities have repeatedly denounced to the federal government the impunity with which the criminal Celso Ortega wages violence against them. It is important to mention that our murdered compañeros and their communities have for years been organizing their own Community Police in order to resist the violence, extortion, and poppy cultivation imposed by two criminal groups in the area, Los Ardillos and Los Rojos. These two groups control municipal presidencies across the region and are protected by the Mexican army and the municipal and state police. At one point they even managed to get one of their leaders named president of the Guerrero State Congress.
We hold all three levels of bad government responsible for this cowardly crime as they have been complicit in repressing our peoples' organization in defense of their territories. We also hold the bad government responsible for the safety and security of our brothers and sisters of the CIPOG-EZ.
As the National Indigenous Congress-Indigenous Governing Council and the Zapatista Army for National Liberation, we send our collective embrace and solidarity to the family members and compañeros of José Lucio Bartolo Faustino and Modesto Verales Sebastián, and we share with them our commitment to continue this path of autonomy and dignity for which our fallen compañeros provide a light and an example.
We denounce the intensification of neoliberal repression against the originary peoples, nations, and tribes who do not consent to these projects of death in Guerrero and in all of Mexico, nor to the violence which is used to impose these projects and to repress, kidnap, disappear, and murder those of us who have decided to sow a new world from the indigenous geographies that we are.
We demand justice for our compañeros.
Attentively
May 2019
For the Full Reconstitution of Our Peoples
Never Again a Mexico Without Us
National Indigenous Congress
Indigenous Governing Council
Zapatista Army for National Liberation

Source: Enlace Zapatista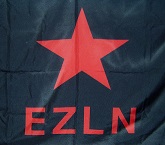 ZAPATISTA ARMY OF NATIONAL LIBERATION
MEXICO
April 2019
To the family and friends of Samir Flores Soberanes:
To the Assembly of the Amilcingo Resistance:
To the Morelos-Puebla-Tlaxcala People's Front in Defense of the Land and Water:
To the National Indigenous Congress:
To the Indigenous Governing Council:
To the National and International Sixth:
To the CIG Support Networks and the Networks of Resistance and Rebellion:
To all those who struggle against the capitalist system:
Sisters and brothers:
Compañeros and compañeras:
This is Subcomandante Insurgente Moisés, writing you on behalf of all of the Zapatista women, men, children, and elders. It is my job, as EZLN spokesperson, to communicate our collective word.
We also send you our collective embrace from the mountains of the Mexican southeast to the dignified lands of Emiliano Zapata and his successors in struggle—like Samir Flores Soberanes, our brother and compañero in the struggle to defend life. That embrace comes from all of the Tzotzil, Chol, Tojolabal, Zoque, Mame, Mestizo, and Tzeltal Zapatista peoples. Brothers and sisters, accept this embrace from all of the Zapatistas of the EZLN as a symbol of our respect and admiration.
We aren't able to be present there with you as we would have liked, for the simple reason that the bad government has increased its military, police, and paramilitary presence in our lands, as well as its use of spies and informants. Flyovers by military planes and helicopters and armored vehicle patrols have once again reappeared here, just as during the presidencies of Carlos Salinas de Gortari [1988-1994], of Ernesto Zedillo Ponce de León [1994-2000] (political mentor of the current president), of Vicente Fox Quesada [2000-2006] after the betrayal of the San Andrés Accords, of Felipe Calderón Hinojosa (that psychopath), and of that pompadoured thief in a suit and tie named Enrique Peña Nieto, but now with greater frequency and aggression.
Those patrols and flyovers are not monitoring the narco-trafficking routes, nor the routes of those exhausted caravans of our migrant brothers and sisters who are fleeing one unrecognized war to enter another, the latter hidden behind that yammering bully who occupies the [US] presidency. No, this death threat passes by air and by land through the indigenous communities who have decided to maintain their resistance and rebellion in defense of the land, and thus in defense of life.