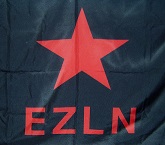 To the media
To the Human Rights organizations
To the Union of Inhabitants of Chablekal
To the people of Mexico
Sisters and Brothers
We, the peoples, communities, tribes, neighborhoods, organizations, and collectives who make up the National Indigenous Congress (CNI) denounce and condemn the events today in the community of Chablekal, Yucatán, where the police attempted to evict an elder of the community from his home. Upon learning of the unjust eviction, the inhabitants decided to protest to try to stop the action, to which state antiriot police responded with tear gas. Women, children, and elderly persons were present; as of now more than 40 canisters of tear gas have been found in the community.
Jorge Fernández Mendiburu and Martha Capetillo Pasos, in their role as human rights defenders and members of the Human Rights Center Indignación A.C. and the National Indigenous Congress, were arbitrarily detained, beaten, and handcuffed in an aggressive manner and against all due process. Although they were released shortly after, this constitutes an act of intimidation and criminalization of human rights observation and social protest.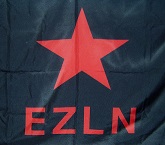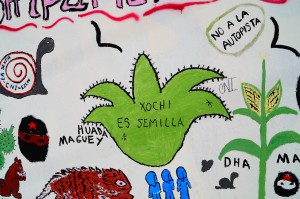 TO THE PEOPLES OF THE WORLD
TO THE ALTERNATIVE PRESS
The National Indigenous Congress (CNI) declares itself in maximum alert following the cowardly betrayal of the indigenous Ñatho community of San Francisco Xochicuautla, municipality of Lerma in the State of Mexico, in order to implement the highway project Toluca Naucalpan, as well as after the assault on community police in Ostula. We call upon all peoples, organizations, and individuals in solidarity to be attentive and to heed the call made by the community of Xochicuautla.
We denounce that:
On Monday, April 11, at 9am, over 1000 state police from the State Commission for Citizen Security (CES) and the Action and Reaction Forces (FAR) began to enter the community from three directions: through the Buenavista neighborhood; via Cuauhtémoc street to the "Lampeni" location; and to "Lapondishi," the site of the Encampment for Peace and Dignified Resistance, which was then destroyed by the police forces.