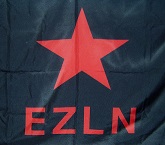 July 2016
To the maestras [female teachers] of the teachers in resistance:
To the national and international Sixth:
To the attendees and participants of the CompArte all over the world:
Compas, hermanoas,[i] etcéteras:
We send you all [todas, todoas, todos] our greetings and respect. We hope that your health is good and your spirits high.
We are writing to send you a few videos of the contributions that the Zapatista bases of support had prepared for the CompArte. For now we are including two videos dedicated to women below and to the left, and especially to the maestras in struggle. Here goes:
_*_
"TO DANCE A THOUGHT"
This first video that we will show you is from the Caracol of La Garrucha. It a bailable [choreographed dance] entitled "The Rights of Women." As is the case with almost everything here, it was prepared collectively by men and women, young people trained in the Zapatista autonomous education system. Zapatista bases of support wrote it, practiced it, and prepared to present it at the CompArte. The MC [maestra or master of ceremonies] explains everything. If you end up repeating the chorus, that's to be expected. But we can tell you one thing: when you are capable of, as the compañera MC says, "singing a thought," then perhaps you will have to rethink the idea that Art only comes from above, while below what we have are "crafts" [artesanías].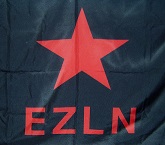 The CompARTE Festival and Solidarity
July 2016
Compañeroas of the Sixth:
Artists from the five continents:
Teachers in Resistance:
As you know, we have decided to suspend our participation in the CompArte Festival. Of course, for those who know how to read carefully, we didn't say that the festival itself was suspended. We merely indicated that we as Zapatistas would not be able to contribute. So if someone thought the former and decides not to participate, well then we apologize because we know you already took on expenses. No one should give orders to the Arts. If there is a synonym for freedom, perhaps the last bastion of humanity in the worst situations, it is the arts. We Zapatistas neither can nor should—nor has it even crossed our minds—to tell the workers of art and culture when they should create or not. Or worse, impose a topic on them and, using the originary peoples in rebellion as justification, drag out concepts of "cultural revolutions," "realisms," and other arbitrary notions that merely hide what is some kind of cop determining what is "good art" or not.
No, artist sisters and brothers [hermanas, hermanos, hermanoas]; for us Zapatistas, the arts are the hope of humanity, not a militant cell. We think that indeed, in the most difficult moments, when disillusionment and impotence are at a peak, the Arts are the only thing capable of celebrating humanity.
For us Zapatistas, you, along with scientists [l@s científic@s], are so important that we cannot imagine a future without your work.
But that is a subject for a later letter.
The task here is to honor a commitment to you all. As of June 15, 2016, the last day for registration, we had a report prepared to let you know how the CompArte Festival was coming. Unfortunately, the national situation got progressively tenser (thanks to the irresponsibility of that child with a box of matches who works out of the SEP [Department of Public Education]), and we kept postponing it until coming to the decision that we have already told you about.