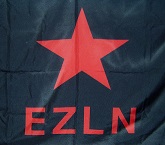 300.
Part II:
A Continent as a Backyard, a Country as a Cemetery, Pensamiento Únicoi as a Government Program, and a Small, Very Small, Ever So Small Rebellion.
From our analysis of the world we move to the level of the continent.
If we look above…
We see the examples of Ecuador, Brazil and Argentina, where supposedly progressive governments have not only been removed from power but prosecuted, and the governments that have taken their place are ones that have been trained as good overseers—obedient to capital, that is—ready to take on a realignment of the world plantation (though, to be fair, even in their cynicism they're still pretty clumsy). Take Temer in Brazil, Macri in Argentina, and that guy in Ecuador who was supposed to be good because he was chosen by the now-persecuted Correa (a man of the "citizen's revolution", "a leftist" according to the progressive intelligentsia who backed him) but who, it turns out, is actually on the right: Lenin Moreno (yeah, paradoxically his name is Lenin).
Under the watchful eye of the State that has become the policeman of the region—Colombia—threats are issued, destabilization efforts are undertaken and plans are made for provocations that would justify "peace force" invasions. In all of South America, we see a return to the brutal times of the Colonies, now characterized by a "new" extractivism—really just the same ancestral plunder of natural resources, categorized as "raw materials"—but endorsed and promoted among the progressive governments of the region as "Left extractivism". This is supposed to be something like a Leftist capitalism or a capitalist Left, or who knows what it's supposed to be because it destroys and dispossesses just the same, only it's for a "good cause" (??). Any criticism or movement that opposes the destruction of the originary peoples' territories is written off as having been "promoted by Empire" or "backed by the right-wing", among other equivalents to being "a conspiracy by the mafia of Power." In sum, the "backyard" of Capital extends across the continent all the way to Cape Horn.
But if we look below…
We see resistances and rebellions, first and foremost among the originary peoples. It would be unfair to try to name them all since there's always a risk of leaving some out, but their identities are clear in their struggles. There where the machine encounters resistance to its predatory advance, rebellion dresses in colors so old they're new again and speaks "strange" languages. Displacement, also disguised as the leasing of lands, tries to impose its commodity logic on those who refer to the Earth as "Mother." These resistances are accompanied by groups, collectives, and organizations which, while perhaps not themselves composed of originary peoples, share the same effort and the same destiny, that is to say, the same heart. That is why they suffer insults, persecution, imprisonment and, not infrequently, death.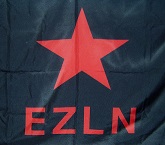 Words of the EZLN's Sixth Commission at the Gathering of Support Networks for the Indigenous Governing Council (CIG) and its spokeswoman
(Expanded version)
Given time restrictions, we were unable to present these thoughts in full during the gathering. We promised you the full version, and we include the full transcription here, including the parts that were not read at the gathering. You're welcome. Don't mention it.
300
Part I:
A Plantation, a World, a War, Slim Chances.
August, 2018.
Subcomandante Insurgente Galeano:
Good morning, thank you for coming, for accepting our invitation and for sharing your words with us.
We are going to begin by explaining our way of doing analysis and evaluation.
We start by analyzing what is happening in the world, then move to what is happening at the continental level, then to what is happening in this country, then to a regional and finally to a local level. From there, we develop an initiative and begin to move back up from a local level to a regional level, then to the national, the continental, and finally the global level.
We think that capitalism is the dominant system at the global level. In order to explain this system both to ourselves and to others, we use the image of a plantation. I'm going to ask Subcomandante Insurgente Moisés to explain this part.
-*-
Subcomandante Insurgente Moisés:
Compañeros and compañeras: we interviewed our own compañeros and compañeras who are our great-grandfathers and great-grandmothers, some of whom are still alive. The following is what they told us and what they helped us understand: how the rich, the capitalists, want to turn the whole world into their plantation.