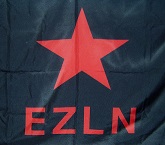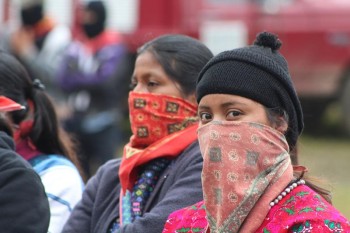 MAY THE EARTH TREMBLE AT ITS CORE
To the people of the world:
To the free media:
To the National and International Sixth:
Convened for the commemoration of the 20th anniversary of the National Indigenous Congress and the living resistance of the originary peoples, nations, and tribes of this country called Mexico, of the languages of Amuzgo, Binni-zaá, Chinanteco, Chol, Chontal de Oaxaca, Coca, Náyeri, Cuicateco, Kumiai, Lacandón, Matlazinca, Maya, Mayo, Mazahua, Mazateco, Mixe, Mixteco, Nahua, Ñahñu, Ñathô, Popoluca, Purépecha, Rarámuri, Tlapaneco, Tojolabal, Totonaco, Triqui, Tzeltal, Tsotsil, Wixárika, Yaqui, Zoque, Chontal de Tabasco, as well as our Aymara, Catalán, Mam, Nasa, Quiché and Tacaná brothers and sisters, we firmly pronounce that our struggle is below and to the left, that we are anticapitalist and that the time of the people has come—the time to make this country pulse with the ancestral heartbeat of our mother earth.
It is in this spirit that we met to celebrate life in the Fifth National Indigenous Congress, which took place on October 9-14, 2016, in CIDECI-UNITIERRA, Chiapas. There we once again recognized the intensification of the dispossession and repression that have not stopped in the 524 years since the powerful began a war aimed at exterminating those who are of the earth; as their children we have not allowed for their destruction and death, meant to serve capitalist ambition which knows no end other than destruction itself. That resistance, the struggle to continue constructing life, today takes the form of words, learning, and agreements. On a daily basis we build ourselves and our communities in resistance in order to stave off the storm and the capitalist attack which never lets up. It becomes more aggressive everyday such that today it has become a civilizational threat, not only for indigenous peoples and campesinos but also for the people of the cities who themselves must create dignified and rebellious forms of resistance in order to avoid murder, dispossession, contamination, sickness, slavery, kidnapping or disappearance. Within our community assemblies we have decided, exercised, and constructed our destiny since time immemorial. Our forms of organization and the defense of our collective life is only possible through rebellion against the bad government, their businesses, and their organized crime.
We denounce the following: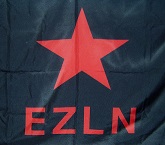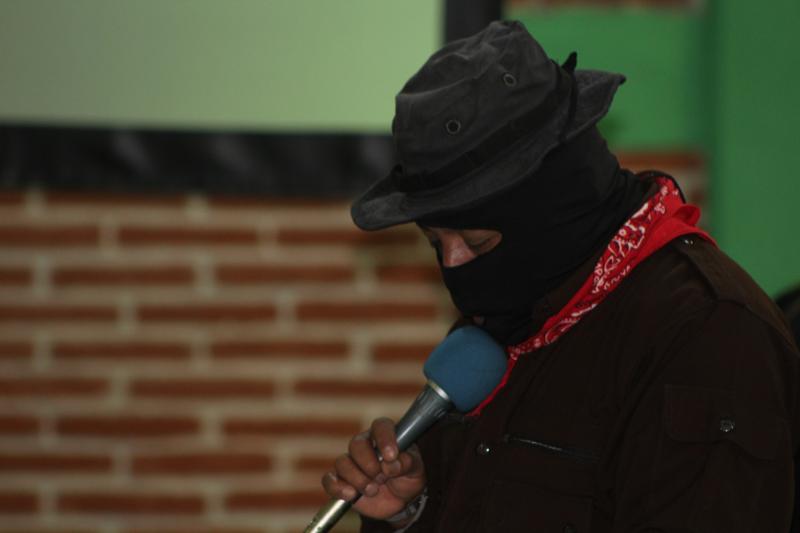 Listen here (Spanish): (Descarga aquí)
ZAPATISTA ARMY FOR NATIONAL LIBERATION
MEXICO
October 11, 2016
Compañeros and compañeras of the National Indigenous Congress,
Wirrarikarri Brothers and Sisters,
Nahua Brothers and Sisters,
Purépecha Brothers and Sisters,
Raramuri Brothers and Sisters,