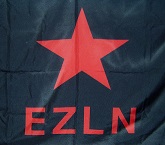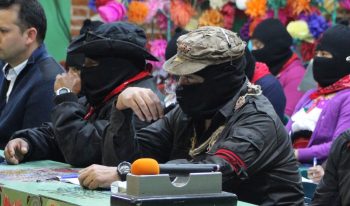 Escucha aquí: (Descarga aquí)
DEPENDE…
27 de diciembre del 2017.
Buenos días, tardes, noches, madrugadas.
Queremos agradecerles a quienes asisten, sea aquí en el CIDECI, sea a la distancia en geografía y calendario, a este segundo Encuentro de ConCiencias por la Humanidad, cuyo tema central, se supone, es "las ciencias frente al muro".
Celebramos que hayan decidido participar, sea como ponentes o como escuchas y videntes,
Mi nombre es SupGaleano y ahora no voy a hablarles de ciencia, ni de arte, ni de política, ni les voy a contar un cuento.
En cambio, quiero hablarles de un crimen y de sus posibles análisis o explicaciones.
Y no un crimen cualquiera, sino un crimen que rompe los calendarios y redefine el tiempo; que amalgama al criminal y a la víctima con la escena del crimen.
Un crimen, digo.  Pero… ¿Un crimen en curso?  ¿Uno ya perpetrado?  ¿Uno por cometerse?  ¿Y quién es la víctima?  ¿Quién el criminal?  ¿Cuál es la escena del crimen?
Tal vez alguna, alguno, algunoa, esté de acuerdo conmigo que los crímenes son ya parte de la realidad que se padece en México, y en cualquier parte del mundo.
Crímenes de género o feminicidios, de homofobia, racistas, laborales, ideológicos, religiosos, por la edad, por la apariencia, por negocios, por omisión, por el color, y así.
En resumen: un territorio anegado en sangre.  Tanta, que las víctimas ya no tienen nombre, son sólo números, índices estadísticos, notas de interiores o de relleno en los medios de comunicación.  Incluso cuando la sangre es de quienes, como ell@s, trabajan de comunicadores,
Miles de crímenes con minúsculas, que se alimentan de un crimen mayor,
La aberración es tan grande, que los deudos de las víctimas tienen que luchar ya no por la vida de sus ausentes, sino porque no mueran dos veces: una de muerte mortal y la otra de muerte de memoria.
Para no ir muy lejos, en México, ya se puede decir que alguien "murió de muerte natural" cuando es víctima de la violencia.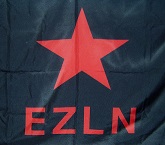 To the scientific community of Mexico and the world:
To the National and International Sixth:
The second edition of "ConSciences for Humanity," themed "The Sciences Confront the Wall," will be held December 26-30, 2017, at CIDECI-UniTierra, San Cristóbal de las Casas, Chiapas, Mexico.
1. We have so far confirmed the participation of 51 scientists from 7 countries: Germany, Austria, Canada, the United States, France, Mexico (Baja California, Quintana Roo, Mexico City, Puebla, Jalisco, Morelos, Chiapas, Querétaro, State of Mexico), and Uruguay.
2. These scientists work in the areas of: Agroecology, Astrophysics, Astronomy, Biology, Biochemistry, Cosmology, Ecology, Soil Science, Ethnomycology, Physics, Genetics, Geophysics, Mathematics, Medicine, Microbiology, Neuroscience, Optics, Chemistry, and Vulcanology.
3. Registration for scientists and attendees will begin December 26, 2017. Activities begin on December 27 at 10am and finish on December 30.
4. To register as a listener/observer, email: conCIENCIAS@ezln.org.mx
—Support Team for the Sixth Commission